It didn't take much for Scott Sciera, a Livonia, New York, native, to become hooked on the Bills.
Attending games in during the '90s with his family and watching Legends like Jim Kelly, Thurman Thomas, and Bruce Smith make plays, Sciera quickly developed an unwavering passion for the team.
"I started going to games back in the early '90s when I was like five or six years old…[with] my dad and my uncles," he said. "I've been to a couple of iconic Bills games like the 51-3 Raiders game in the playoffs, some Dolphins games [and] that's really where I get my fandom from. Then high school and college I was playing sports. I played basketball and lacrosse in college. So, I never really had time to obligate to having season tickets or anything. In 2008, when I got out of college, I decided to embark on that journey. I started to get season tickets and I've had them ever since."
Not only does Sciera go all out for Bills games, the team has become part of his identity. A fourth grade teacher in Seneca Falls, New York, he makes a point to incorporate the Bills into his classroom. He even gives his students no homework on Mondays when the Bills win!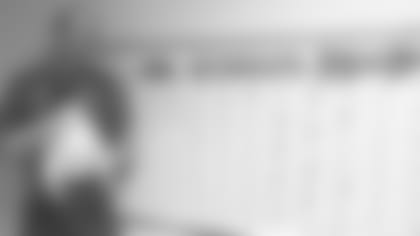 Dedicated to supporting the Bills, Sciera and his friends have always hosted a large tailgate for before home games. A tradition that starts with an early drive from nearby Rochester, Sciera and his crew make the most out of their trip.
"I've been fortunate enough to have a pretty good group of friends," he explained. "A lot of my good buddies from high school moved to Buffalo. Starting out, we had a pretty religious group of guys – we always parked in Lot 7 to the north of the stadium there off of Southwestern... We've always had a good tailgate right in that lot. The numbers have dwindled in the last couple years now that we have…other responsibilities. The one that's stuck through it all with me, is my good buddy – his name is Scott too. We call him 'Scoot' and he's been going to pretty much every game with me for the last seven or eight years.
"…We usually leave Rochester around 7 a.m. We'll get to Orchard Park and get parked by 9 or 9:15. We usually start up the grill, cook chicken or hot dogs or hamburgers. Once a year we have a chili cook-off with whichever of our friends are coming to the game…"
Although Sciera's group has gotten smaller over the years, he's keen on keeping the ritual alive and has shared his love for the Bills with his young daughter. Attending the Kids Day game with her, has allowed Sciera to bond with his youngster at his favorite place – New Era Field. While he enjoys every aspect of game days, Sciera's favorite moments come from spending quality time with his loved ones and of course, soaking up every second of the action.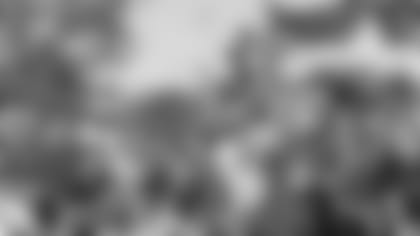 "As a diehard Bills fan, it's definitely the game [that I enjoy the most]," he said. "Going in and just the atmosphere and getting to be a part of that, getting to stand up and get loud on third downs, is something I've always enjoyed. I've always been a competitor in sports. You know, high school and college and after that it's kind of nice to still feel like you're kind of in the trenches with them and making a difference in the game…as far as being part of the 12th man and being a part of the crowd. So, I enjoy that aspect of…I think we have the best fans in the league and it's really a unique experience and I'm glad I get to be a part of it."
Becoming friends with the people in his section, a place he's called home on Sundays for the past 11 years, makes Bills games even more special for Sciera.
"Yeah, we've been in the same seats for 11 years now," he said. "…There's been an older gentleman and his son who's around our age that have sat right next to us for the last four or five years. Just saying hi to the guys in our section before the game, you know saying hi to everybody up top [is great]. A couple of my good buddies have tickets in row 30 and row 38 in 309, so we kind of made that section our home."
It's these moments that leave Sciera feeling grateful for his membership and the lasting memories they've helped him create.
"The best part is just knowing that you have that seat that every single game," he said about being a Bills Season Ticket Member. "Over the last two or three years since my daughter's been born, we haven't been able to make it to every single game, but over the first eight years of my season tickets, I think I made it to every preseason and home game. Just knowing that you're a part of it…I think the players that play here really appreciate that too as far how enthusiastic and intense the fans are...It's kind of a cool thing."
The Buffalo Bills would like to thank Scott for his many years of being a loyal Bills Season Ticket Member and our Season Ticket Member of the Game for the Colts vs. Bills game. In addition to Scott being selected as a Season Ticket Member of the Game, he received a club seat upgrade, an autographed item and select Bills merchandise.
If you would like to nominate a Season Ticket Member of the Game, please fill out the form located here.