Know Before You Go
Fans coming to the game Saturday night please note: The Bills will be following the New York State executive order stating that no food and beverage sales can take place after 10 PM. We ask our fans to follow all safety protocols while enjoying the game.
In response to the COVID-19 pandemic, our commitment remains to prioritize the safety of our fans, staff and players. Below you will find some of the notable steps being taken to support that effort. Under the guidelines of the National Football League and state and local government requirements, plans have been finalized for a reduced capacity stadium. This includes important health and safety protocols outlined for fans who will attend games at Bills Stadium.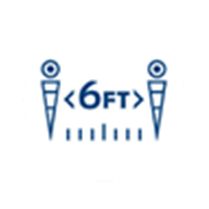 Parking and Tailgating:
The purchaser will be provided parking for their pod. This pass can be printed or sent to people they are attending with that are driving separately. 
There will be NO TAILGATING this season. Upon arrival, we ask that guests wear face masks and properly social distance as they make their way from their vehicles to stadium gates. This includes stadium lots, surrounding neighborhoods, and private lots.
No Bag Policy:
Bills Stadium will NOT be allowing bags of any kind this season to reduce points of contact during the security screening process. This includes all previously approved clear bags. The only exception will be 4.5" x 6.5" clutch purse for personal items. We ask that guests only bring necessary items and keep track of their personal belongings at all times.
Face Masks Required:
All staff and guests are required to wear face masks at all times unless actively eating or drinking.
Face masks must completely cover the wearer's mouth and nose. You may remove your mask only when taking a bite of food or a sip of your drink. Drink down, mask up!
Guests failing to adhere to this policy will be subject to ejection.
Health Screening:
All staff and fans will be required to undergo on-site testing 72-48 hours prior to the game. Attendees will be required to provide proof of a negative test along with government issued identification.
Staff will be equipped with all necessary PPE.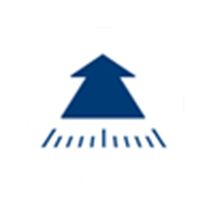 Entry Process:
Entry into Bills Stadium will be staggered to reduce the formation of lines and crowds. All game tickets will include a designated entry gate and time.
Bags will NOT be permitted into Bills Stadium this season.
We ask that all guests stick together with their pods while in gate lines and distance from those not in your pod. This will make for an easier and quicker entry to Bills Stadium.
The identity of the person present at the gate must match the identity of the person named on the negative test presented before having a ticket scanned for entry.
Stadium Zones:
In addition to dedicated entry gates, the stadium will be separated into North and South zones. Based on your ticketed location, we ask that guests use the restrooms, concessions, guest service booths, and walkways closest to your ticketed seat location. This will help to reduce crossover and contact points between pods.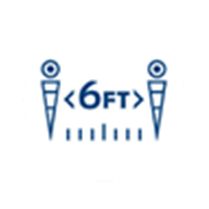 Social Distancing:
Team Members and guests are encouraged to maintain at least 6-feet of distance at all times.
Tickets have been sold in 'pods' which are distanced from one another to keep groups attending the game together separate from other pods.
Gate and concession lines will utilize floor markers to keep guests distant while waiting.
The first nine rows will be blocked off to support physical distancing between fans and players.
Elevator use will be limited to ADA guests or those requiring assistance. Elevators will allow limited capacity to promote physical distancing.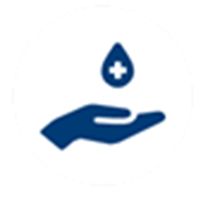 Enhanced cleaning and sanitation procedures:
The stadium will be completely sanitized between events. All high-touch areas will be monitored closely and regularly wiped down during games with approved disinfectant solutions. 
Hand sanitizer will be available at various stations throughout the stadium for staff and guest use. They can be found at every entrance, by all concession locations, and in other high-traffic zones.
Staff and guests are encouraged to wash their hands and use hand sanitizer frequently.
Food & Beverage:
The Bills will be following the New York State executive order stating that no food and beverage sales can occur after 10 PM, and will ask our fans to please complete all food and beverage orders before 10 pm at Bills Stadium on Saturday.
All concession stand locations will have the same pre-packaged offerings.
Cashless:
No cash will be accepted throughout Bills Stadium this season.
To protect the health and safety of our guests, there are no ATM's located inside Bills Stadium. All concessions and retail locations will accept cashless forms of payment. Bills Prefer Visa, Official Partner of the Buffalo Bills.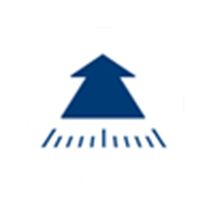 Exit Process:
Following the conclusion of the game, aisle ushers will dismiss sections by row to limit traffic and keep seating pods distanced.
We ask that guests remain patient and continue adhering to all health and safety guidelines until they have reached their vehicle.
Stay home if you have any COVID-19 symptoms, have been in close contact with someone that may have been exposed, or have a temperature exceeding 100.0° F.
Please enter at the designated gate and time as indicated on your ticket.
Do NOT bring any bags. Bills stadium has a no bag policy. The only exception is for 4.5" x 5.5" clutch purse.
Wear your face mask, completely covering your mouth and nose, at all times while in the stadium.
Stick together with your seating pod and maintain distance from other groups.
Abide by all social distancing markers displayed as you approach the gates and throughout Bills Stadium.
Once inside the stadium, please remain in your designated zone throughout the game. Each zone will allow access to restrooms, concessions, and guest services information.
Following the conclusion of the game, a Stadium Team Member will dismiss each section by row to ensure proper distancing and alleviate any aisle congestion.
Once outside the stadium, we advise that you continue to wear a face mask and physically distance until you have arrived back at your vehicle.
You must follow all stadium policies, including health and safety rules and posted instructions, while in the stadium and on stadium grounds.
An inherent risk of exposure to COVID-19 exists in any public place where people are present. COVID-19 is an extremely contagious disease that can lead to severe illness and death. According to the Centers for Disease Control and Prevention, senior citizens and those with underlying medical conditions are especially vulnerable.
By entering the stadium and stadium grounds, you voluntarily assume all risks related to exposure to COVID-19.