The first two and a half months of the offseason have brought an awful lot of change to several NFL clubs including the Bills under GM Doug Whaley. We take a look now at some of the most significant moves that will have an effect on Buffalo's 2014 schedule in the fall.
10. Kansas City's offensive line losses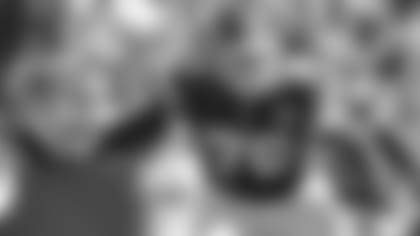 The Chiefs in three days of free agency lost left tackle Branden Albert, guard Jon Asamoah and guard-tackle Geoff Schwartz. The three combined for 28 starts on Kansas City's offensive line in 2013. They have Eric Fisher to move over to left tackle, but there are going to be some moving parts that will need to get used to each other heading into 2014.
9. Zimmer running Vikes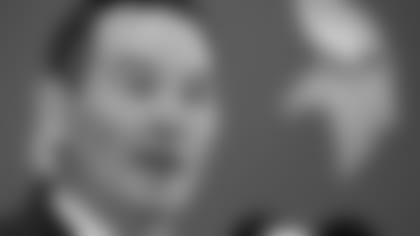 He's one of four first-year head coaches the Bills will face in 2014, and he's already got his hands full with the team's best pass rusher likely leaving in Jared Allen.
8. Marrone to face his buddy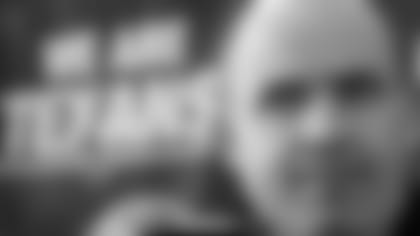 Bills head coach Doug Marrone has a lot of friends in the coaching profession, but one of his closest comrades is new Houston Texans head coach Bill O'Brien. The two, who coached together at Georgia Tech under George O'Leary, will square off at Reliant Stadium in Houston.
7. New Jet on Deck(er)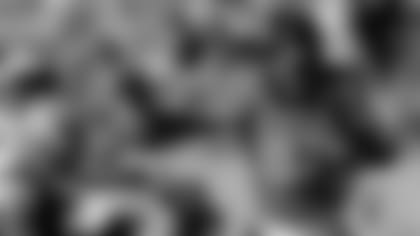 The Jets arguably landed the best free agent receiver on the market in Denver's Eric Decker, signing him to a reported $36M deal. With Santonio Holmes no longer on the roster it's probably a wash and maybe even an edge for Buffalo knowing the success Holmes had against the Bills.
6. Is there a QB in Cleveland?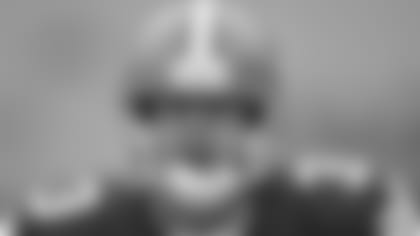 After releasing both Jason Campbell and Brandon Weeden the Cleveland Browns have just two quarterbacks on their roster. Brian Hoyer, who is still rehabbing from a torn ACL suffered in Week 5 last season, and Alex Tanney, the trick shot QB who spent part of an offseason with Buffalo. Most think they'll address that need in the draft, but it's most definitely a question mark now.
5. Schwartz returns
Bills defensive coordinator Jim Schwartz will return to the Motor City to face the team he coached for five seasons in the Detroit Lions. The Lions hired Jim Caldwell as their new coach.
4. Chicago on edge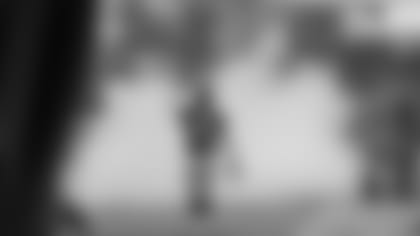 The Bears may have lost Julius Peppers, but they got younger and faster on the edges with the signings of Lamarr Houston and Willie Young.
3. Big 'D' in Denver
The Broncos upgraded their pass rush in the mold of the team they lost to in the Super Bowl. Denver added perennial Pro Bowl pass rusher DeMarcus Ware, top end Patriots CB Aqib Talib and S T.J. Ward from Cleveland. This could be the toughest road game on Buffalo's schedule now.
2. Pettine circles back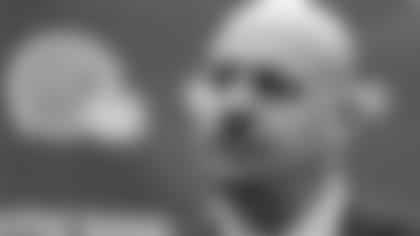 Buffalo's former defensive coordinator will be back at Ralph Wilson Stadium this fall as head coach of the Cleveland Browns. The kind of reception he gets will be up for debate.
1. Revis island drifts north
In the grand scheme of things the Bills never experienced a season without Darrelle Revis. The one year he was out of the division Buffalo faced him in Tampa Bay last season. Now he'll be trying to lock down Bills receivers as a member of the New England Patriots.