As a tribute to Bills defensive tackle Kyle Williams' stellar 13-year NFL career, we offer you 13 photos that show his change from a baby-faced rookie to a fearless leader – one capable of growing a heck of a beard. Take it all in Bills fans. You can thank us later.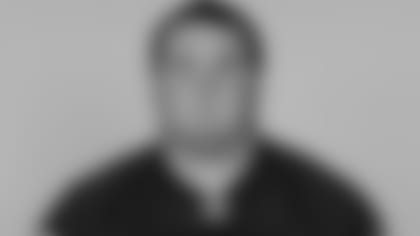 1. 2006: The fifth-round draft pick that could...starring Kyle Williams.
Ah, yes, 2006. At the time, America was just getting to know a quirky office manager (turned legend) named Michael Scott from Scranton, Pennsylvania, Miley Cyrus was known for her hit show "Hannah Montana," Facebook began its internet domination, and Bills fans were becoming acquainted with Kyle Williams, a 22-year-old, bright-eyed defensive tackle from Louisiana State University, who was entering his debut season with the Buffalo Bills.
Freshly drafted in this photo, Williams, a fifth-round selection, was young and eager to learn the ropes, and by the end of the season would solidify a starting role on the defensive line, playing all 16 games and starting in 11. Little did fans know, Williams was creating his own legacy.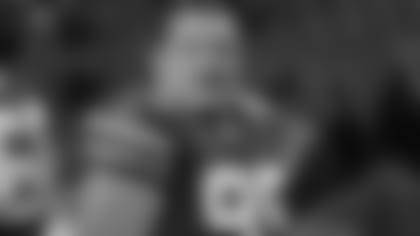 2. 2007: You're a wizard, Kyle.
As evident on Williams' happy, yet still bare face, smiles were in order in 2007. Not only did the world watch renowned author J.K. Rowling make magic happen when she released the final chapter in her famed Harry Potter series, Williams proved he had some wizarding capabilities of his own. Armed with experience under his belt, he began to settle into his role. Managing a 16-start season, Williams also got his first-ever career sack on Jets quarterback Chad Pennington during Buffalo's Week 8 matchup with the AFC East divisional rival, making the moment that much sweeter.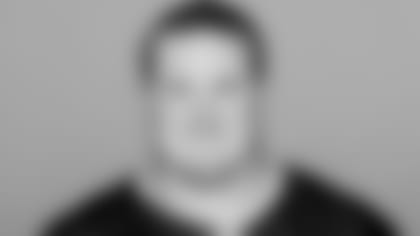 From pop culture to politics, 2008 was one for the books. Bursting back on the scene like she never left was the "pop princess" herself Britney Spears, taking her single "Circus" to No. 1 on the charts. "All eyes on me" she said, exceeding even her own fans' expectations at the time – words that we can apply to our dear friend Kyle, who was making himself a household name across Western New York. A dependable teammate, consistent player and all-around good guy, Williams had all the characteristics that the blue-collar Bills needed. His production saw a boost in his third season too, finishing with 55 combined tackles, six for a loss, seven quarterback hits and two sacks.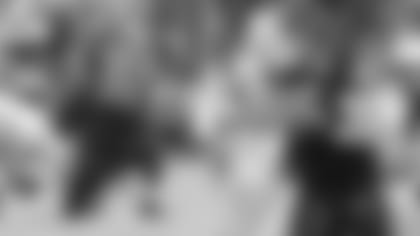 4. 2009: It's a bird, it's a plane, it's a…BEARD!
While music lovers everywhere were raving over Stefani Germanotta or "Lady Gaga" in '09, Bills faithful were similarly going gaga, but for Williams. In his fourth year on the job, he finally embraced his true bearded identity and revealed what would become his signature sack celebration – or as I've self-proclaimed it – "the bend and point."
As Bills country celebrated a major mark in franchise history with the team's 50th anniversary, Williams was hard at work to ensure his own place in the record books. Despite playing in just 14 games, he increased his numbers, recording 66 combined tackles, 14 for a loss, 13 quarterback hits and four sacks.
5. 2010: Williams is here!
At a time when MTV's "Jersey Shore" made gym, tan, laundry (GTL), the ever-popular "first pump" and the idea that the only way to communicate about one's evening transportation was to scream out 'cabs are here!', a way of life, Williams stayed true to himself and of course, his beard. Well, sometimes.
He even showed fans a little more of his on-field personality. Enter: the power stance.
As polarizing as GTL, and captivating as DJ Pauly D's hair, the move was most commonly brought out at the line of scrimmage and was usually accompanied by his hands on his hips, a slight eyebrow raise and a look fiercer than Derek Zoolander's "Blue Steel." And boy did it work. In 2010, Williams made his normal 16 starts, compiling 76 combined tackles, 16 for a loss, 13 quarterback hits, 5.5 sacks and a trip to his first Pro Bowl.
6. 2011: Keeping up with the Williams.
Foreshadowing was the name of the game in 2011 and there was plenty of it.
Not only did we watch the reality star formerly known as Kim Kardashian and famous rapper originally known as Kanye West dominate in Hollywood, giving us a glimpse of the soon-to-be power couple "Kimye," we watched as Williams, a six-year veteran, endured a season that would shape his career.
Named a team captain, Williams had established himself as a leader in the locker room and favorite in the community. However, after playing in just five games, he sustained an injury that would sideline him for the rest of the season. Although he ditched the beard (at least for this round of headshots), one thing he didn't abandon was his dedication to the game he loved, which set him up for a…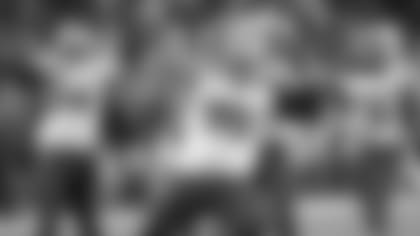 Before Manziel, there was Williams. And his comeback season was epic.
When he made his return to the field, Williams was wiser, tougher and, well, hairier than the last time fans saw him. Giving it his all, in true Kyle fashion, he continued to transform into the red-bearded wonder that we know today. Starting in all 16 games in 2012, Williams once again defied the odds, finishing the campaign with 46 combined tackles, 10 for a loss, five sacks, 13 quarterback hits, his second Pro Bowl bid and respect around the league.
Not to mention, he tacked on a new move to his game day celebrations – the flex.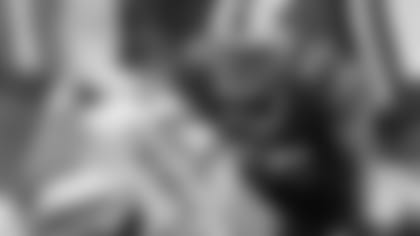 8. 2013: Lean, mean (ish), sack machine.
In 2013, sports and pop culture collided at the Super Bowl when Queen Bey's halftime show performance, which featured a Destiny's Child reunion, was so good it made us all question our very existence. It also brought us a souped-up Kyle Williams, the likes of which we'd never seen before. The man was a wrecking ball and a threat to quarterbacks everywhere. By the end of the season, Williams had put together 10.5 sacks – the best of his career – and earned Pro Bowl honors for the third time. Oh, and yes, the beard was still intact.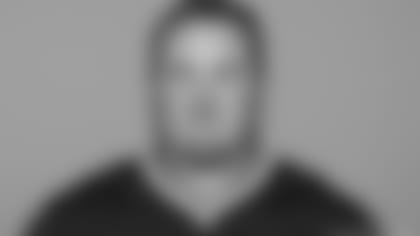 9. 2014: A Kyle-morphosis.
It took nearly eight years, but the Williams we recognize nowadays started to take shape in 2014. At this stage in his career, it looked as though he was set in who he was as a player on the field, as a father and friend off it, and he had finally stopped being so fickle about his facial hair. Stringing together another solid season, Williams punched his ticket to Hawaii for his fourth Pro Bowl.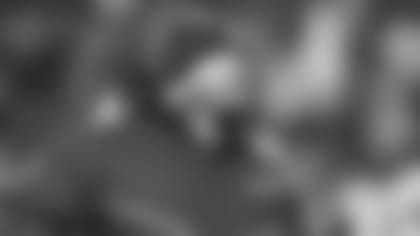 In 2015, history repeated itself like it often does.
While we all witnessed Drake record another catchy song and a simple, yet turns out, genius dance move that reigned supreme on social media for weeks *insert "Hotline Bling" GIF here*, it was déjà vu for Williams too after he sustained a season-ending injury during Week 6. While the #views from the sideline weren't what he was hoping for in the second half of his career, Williams did what he does best – rise to the occasion.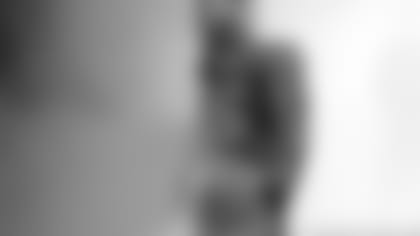 11. 2016: A league of his own.
For Williams, his 11th season was characterized by another speedy and impressive recovery. As people everywhere settled in with their popcorn, binge watching "Stranger Things," he was working hard to get back to the gridiron with his boys. The return on his time investment was well worth it and after another five-sack season, it was on to Orlando with the cream of the NFL crop for the Pro Bowl. If it wasn't clear already, it was obvious now that Williams is in a league of his own – a special player and person.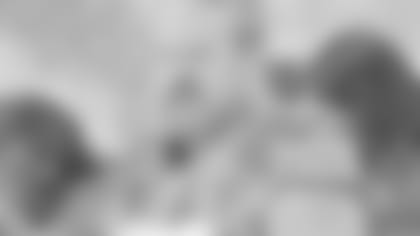 12. 2017: The King of the North.
Okay, then there was that time in 2017 when Williams appeared to have teamed up with Jon Snow, ventured north of The Wall and turned into Tormund Giantsbane – or "Williams the Wildling" for the sake of originality. One thing's for sure, things got wild for Williams in his 12th season, and not just with the length of his beard. A veteran captain and the heart and soul of the Bills, Williams led his men through many cold battles, and a very snowy one, onto the greener pastures of the playoffs. Still a productive member of the team's defensive line, Williams also saw some time on offense in head coach Sean McDermott's inaugural season, recording his first career touchdown. All hail, Kyle Williams!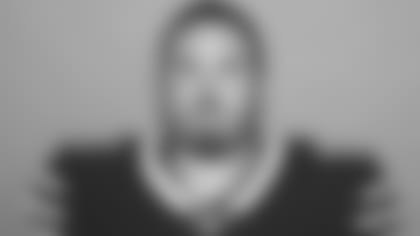 13. 2018: The man, the beard, the legend.
2018 brought joy in a number of ways – Prince Harry's royal wedding to Meghan Markle being one of them – but for Bills fans, it also brought tears. After 13 seasons, we've reached the end of the road on Williams' unforgettable career. Although it's time to say goodbye to Kyle, his power stance, his bend, point and flex, his legendary locker room speeches, and that one-of-a-kind beard, we'll never forget watching him evolve into the family man, friend and mentor he is today.