1. Making an impact in the community
"I think it's highly important for our nation," McDermott said. "I would say also we had these discussions during the training camp days and weeks, certainly those are important discussions to have. As I've said before, what's more important is to take action, to be committed to being involved in our community at the local level, being involved at the national level as best we can. But starting at home, and I'm proud of the guys for making [voting] one of their top initiatives at this point in terms of taking action."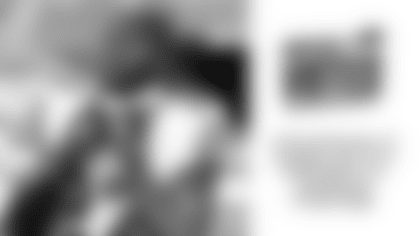 2. First time voters were encouraged to get involved
Several players across the NFL, including Bills players, will vote for the first time ever this year. That's in part due to the NFL and NFLPA's partnership with NFL Votes and #AthleteandVoter initiatives to encourage voter education and registration. The NFL announced 90% of active players are registered to vote this year after receiving voter education and access to voter information and support.
That figure holds true with the Buffalo, approximately 90 percent of players and coaching staff members are registered to vote this year. Bills All-Pro cornerback Tre'Davious White is one player who will be voting for the first time.
"This is my first time doing it so it's definitely something that I'm prideful about and that I don't take lightly," White explained. "I'm definitely happy that I was able to do it and was able to do it in the locker room and get registered, something quick. In the next few days I'll be going to vote, so I'm excited about it. It's something that I'll never forget."
White was motivated to vote this year because he wants his children to live in a world that he envisions for them.
"Before, I don't think that I really took the time to think about all the things that I could affect by doing it," White said. "Now that I have kids, and me knowing the world that I want them to see growing up and being raised in, I have a say in it. My vote counts, and it matters.
"I feel like if I would go out and be responsible and go vote, do the things I need to do. I can't complain about the stuff that I feel like my kids need to see when they're grown, if I'm not going out and taking the initiative to try to bring about change. I think that that's something that I brought upon myself, to be a better example. I think that me going out to vote, that's exhibiting that."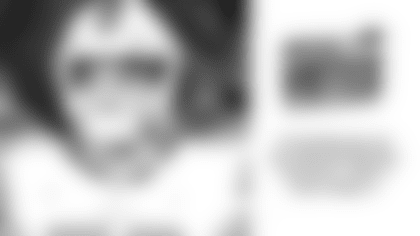 3. Voting provides a voice
The year 2020 has given many of us time to think about what world we want to live in. Voting gives us the voice and power to have a say in that matter. Several Bills players believe it's important to use that power to be a part of the change they want to see. Bills linebacker Matt Milano understands this starts with local elections.
"The masses speak," Milano said. "If everybody goes out and really puts what they want into it, I think it really changes it. I think it starts at a lower level. I know the President's a big deal, but voting for your city governor, the police chief. Whoever that may be, people in your small town, that's where change really comes from. So people going out and voting for those people I think is just as important as voting for the President."
Bills running back Zack Moss encourages everyone to have a voice through voting.
"It's definitely important just so you can have a voice in what's going on in the world you live in, your community, and everything like that," Moss said. "It's definitely encouraged that everyone do it, and just so that you play a part in the life that you want to live in. The life that you want for your kids and everything else going forth."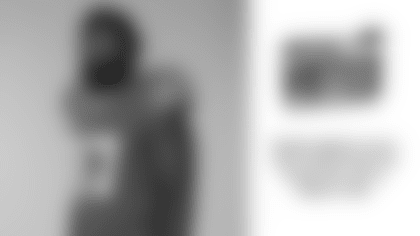 4. Respecting the right to vote
It wasn't until the 15th Amendment was passed in 1870 that provided African-American and Black men the right to vote. It wouldn't be until the 19th Amendment was passed in 1920 that allowed women the right to vote. Although, even with the 15th and 19th Amendment, many in the Black community and Indigenous community still did not have voting rights until the Voting Rights Act was passed in 1965. Even today, many remain disenfranchised.
Bills defensive lineman Mario Addison knows how hard people fought before him to give the Black community the right to vote. He respects their fight by voting.
"You hear a lot of people complain about this and that," Addison said. "When you have the power to change that then, why not change it? You'll be a fool, if you let that slip away and just not do anything. So it doesn't matter who you choose, go vote for them. Get out and vote because at one point in time, for African Americans, we couldn't vote at all. So I was always tell them, people fought for you to vote. So get off your tail, and go vote. Just as simple as that."
Left tackle Dion Dawkins thinks it's essential to vote in order to honor those who had the courage to campaign for voter equality.
"It's important that you can have an opinion, and it's important that you can stamp your decision," Dawkins said. "A lot of people run their mouths, and they talk about this and that and missing out. But when you're registered to vote and you actually vote, then you basically have something to back up what you're talking about.
"A lot of people complain, but then they don't get out there and stand in line and wait to vote. But now, people have a chance to do it, they should do it. And it's just respecting that in the past, not everybody could vote. Now, in the future and present, we can, so let's do it and get it done."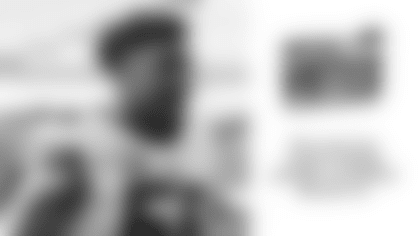 5. Using the NFL and its platforms to spread the word
The Bills and many NFL clubs made it easy for players and staff to register to vote by setting up stations at their facilities. On top of that, all NFL, NFLPA and club facilities will be closed on Tuesday, November 3 to make sure everyone has an opportunity to vote. Rookie running back Zack Moss detailed the accessibility of registering to vote at One Bills Drive.
"It was definitely a lot easier," Moss said. "We have some people in here in our organization that did a good job with just pretty much setting up everything for us. We just had to come in hop on a laptop and put some stuff in and then boom, we were registered."
Bills defensive lineman Jerry Hughes was proud of the way the NFL took time to get the word out about voting across social media and TV platforms. Several NFL players and coaches appeared in national PSAs to inspire fans to create a voting plan.
"I think for the way that we did it this year, getting it out social media just because social media is huge now," Hughes said. "It's just the way that we communicate around the world, I think it was fantastic. I mean, watching the football games on Monday now they're even talking about it during the game and during commercial breaks. I think a lot of people need to understand the importance of it and how our democracy is built upon it. This is one of our country's founding principles, we should all take part in it."