1) He already knows Orton.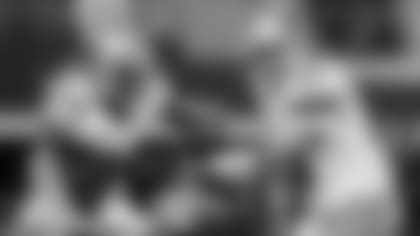 Phillip Tanner started his career with the Dallas Cowboys in 2011 as an undrafted free agent out of Middle Tennessee State and played with the team through 2013, seeing action in each season. Kyle Orton was with Tanner as a part of the Cowboys offense in 2012 and 2013, so the handoffs from his new quarterback won't be unfamiliar. He and Orton both parted ways with the Cowboys in 2014; Tanner signed with the Colts in the offseason, then returned to the Cowboys for part of the preseason.
2) He's an early bird and a hard worker.
Since his days of taking his sister to school and mom to work as a high school freshman in his hometown of Dallas, he's been a self-proclaimed early bird. He told DallasCowboys.com that during his rookie year with the Cowboys, he arrived at the facility every day before 7 a.m., and even once at 3:30 a.m.
"He's a guy who is very diligent. He works very hard," head coach Jason Garrett said in 2011. "It's very important to him and the stage has not been too big for him so far. That is a real positive sign for a young guy."
He impressed his coaches then, but even before his shot with the Cowboys he was working hard at Texas Stadium where as a kid he sold nachos, hot dogs and pizza.
3) He once scored a touchdown without a helmet.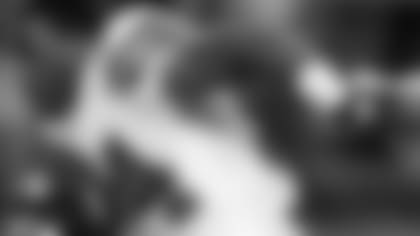 ](http://www.dallascowboys.com/video/2011/08/22/tanner-finish-play)
During a preseason game against the Chargers in his rookie season in Dallas, Tanner went on a run so explosive that his helmet came off en route to the endzone. Unfortunately it didn't count because of a new NFL rule that play is called dead once the ball carrier's helmet comes off, but it was legendary in its own right and showcases Tanner's athletic ability.
4) He's fast.
Like many NFL running backs, Tanner was track and football star as a four-time letterman in track at Justin F. Kimball High School in Dallas where he racked up 4,275 yards and 76 touchdowns on the field. But unlike most NFL running backs, he continued as a two-sport athlete in college, competing in both football and track at Middle Tennessee State. He caught the attention of many scouts and coaches early in his rookie year with his signature speed.
5) He's smart.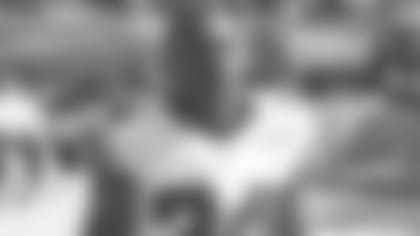 Tanner racked up a number of academic honors during his college career, including the Dr. James Walker Junior Academic Award (a prestigious Middle Tennessee State award) and an ESPN the Magazine Academic All-District nomination. He was chosen to represented his school at the 2008 NCAA Leadership Council.