The first week of OTAs is now in the books for the Bills and even though it's still far from real football there are some developments we took note of on the offensive side of the ball. Here now on the top five impressions we took from Week 1 of organized team activities.
5 – Hogan has advanced his game
Last year Chris Hogan showed very consistent hands throughout training camp and the preseason and it earned him one of the last receiver roles on the roster. The task of making the 53-man squad again will be no easier with the additions of Sammy Watkins and Mike Williams, but through the first week of OTA practices Hogan has taken advantage of his opportunities.
With Robert Woods not getting much team work due to offseason ankle surgery, Hogan has been one of the primary slot receivers and has performed well. He's made plays every day in the passing game and appears faster on the field. Whether it's because he trained and improved that speed or he simply knows the offense better Hogan has taken a good first step to landing a spot on the roster again.
4 – Dixon is a running back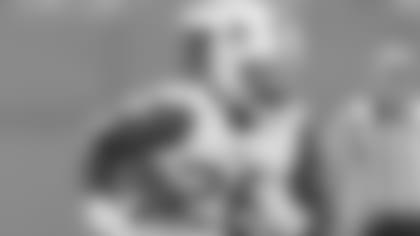 When Anthony "Boobie" Dixon was signed by the Bills as a free agent most did not see him as much more than a goal line/short yardage back who might double as a fullback and be a factor on special teams. Dixon has already shown he's capable of being more than that.
Given a lot of carries through the first week of OTAs, Dixon has had the opportunity to showcase his underestimated athletic ability displaying some nimble feet, which makes him more than just a one-cut back. Though his best running is done north-south, Dixon has demonstrated that he can capably catch out of the backfield and even make a defender miss.
When the pads go on he might become an even bigger threat for playing time in what has suddenly become a crowded offensive backfield.
3 – Kouandjio already pushing for starting role
Cyrus Kouandjio was labeled as NFL ready by head coach Doug Marrone, which is why he has rotated him in with veteran Erik Pears at the starting right tackle position this week. Kouandjio has shown good power on run plays, and is coming along on pass protection.
Without the benefit of true line play in the OTA setting with no pads or live hitting it's hard to gauge just how well Kouandjio is faring, but it's evident he's going to be given every opportunity to push Pears for the job.
2 – The offensive line has depth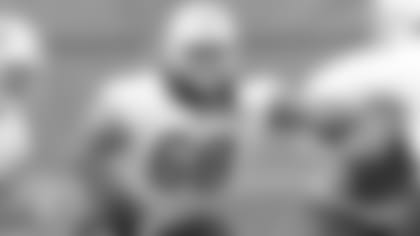 With the acquisition of Chris Williams in free agency and two tackles and a guard in the draft, Buffalo's offensive line suddenly has depth. Chris Hairston has also returned to the practice setting for the first time in almost a year. Though he looked rusty this week, if he can round into the form that made him a capable swing tackle two years ago the Bills could have a true two-deep collection of talent up front.
1 - EJ Manuel is adjusting to new weapons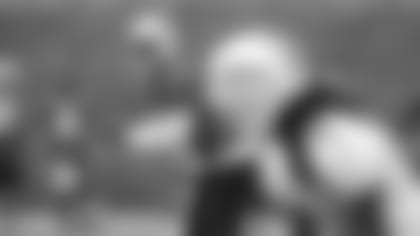 Entering his second NFL season as the starting quarterback for the Bills the expectations are high for EJ Manuel. While Manuel has come in as a more demonstrative leader in this first week of practices it's clear he is still getting adjusted to his new weapons in the passing game.
With Stevie Johnson in San Francisco and Robert Woods and Scott Chandler not getting much of any work in the team segments of practice due to offseason surgeries, Manuel has been forced to adjust on the fly with the likes of Sammy Watkins, Mike Williams and Tony Moeaki as his top three passing targets.
All three have limited time on the field with Manuel and the on field chemistry just isn't there yet. These OTA practices will be important knowing that Watkins and Williams both figure to be the top two outside receiving threats for Buffalo this season.