Jim Schwartz is Buffalo's new defensive coordinator, making him the fourth in four years for the Bills. That fact alone might make it sound like more upheaval, but the veteran coach is trying to manage the changes while maximizing the abilities of what is a collection of talented players. Halfway through the OTA practices, here are five ways the Schwartz's defense is beginning to take shape.
At this stage of the game Schwartz is still mixing and matching some lineup combinations on defense, particularly at the positions where there are new pieces like linebacker and safety. He insists jobs are not being won in OTAs, but it is aiding the defensive coordinator and his staff in finding the right fits for certain roles.
"We want to learn their role in the defense.  We want to learn how everything fits together, and they are being judged on that and their work ethic," said Schwartz. "But the on field stuff, it's all about technique right now.  When we get to training camp, we'll start judging them more on wins and losses."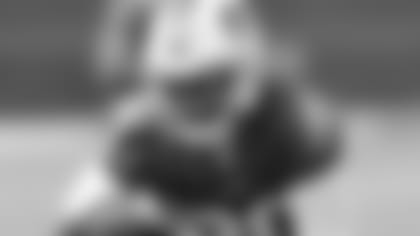 As head coach in Detroit for five years, one thing that Schwartz never had was a reliable secondary. So despite the fact that he inherits three Pro Bowl defensive linemen Buffalo's defensive coordinator is looking most forward to working with a secondary that has the potential to be very strong.
"We have talented players on all three levels of our defense, but the secondary is where I've been most impressed," said Schwartz. "You don't really see those guys out there because a lot of guys are not fully participating, they're doing some individual here and there, but we got some depth at corner, at nickel, and we've got an exciting young player in Aaron Williams here.  I'm excited to work with all three levels of defense, but probably more so the secondary than anything else." 
3 – A philosophy on stopping the run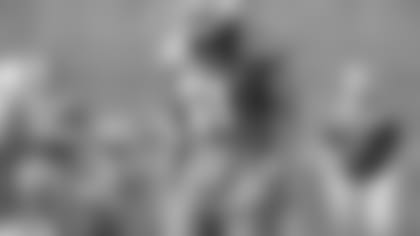 An improved run defense is one of the main reasons Doug Marrone hired Jim Schwartz. The track record of his units when it comes to run defense speaks for itself. It's evident that Schwartz has a clear vision of what his unit's run defense has to be for a team that plays in a climate like Buffalo, but it's not the end all, be all.
"You can't ignore the fact that Ralph Wilson Stadium is difficult to play in," said Schwartz.  "There are going to be those days the defensive coordinator says they're not going to be able to pass it, we're going to have to stop the run. I think that's where a lot of that comes. We can't ignore where we play. The AFC East, we're going to have some games like that and our ability to stop the run will set up the other things. But when it's all said and done, the hallmark of any defense is not how many rush yards you give up, how many pass yards you give up, it's your ability to limit points.  If we can limit points, then we've done our job." 
2 – To move or not to move Mario?
In his first season in Buffalo Mario Williams was lined up on one side of the formation week in and week out in the Bills defense. That changed in 2013 when he was consistently flipped between the left and right side and occasionally kicked inside on obvious passing downs. What will be the approach of Schwartz? At this point it sounds as though he's somewhere in between.
"He's such an explosive player that even if you move him, they are still going to account for him," Schwartz said. "There's a fine line there. You want to be able to be creative move him around a little bit.  But then there's also something to be said for him being comfortable in one position, for him being able to create a matchup against the offensive lineman.
"It's hard to work an offensive lineman, set up your speed to power move if you're not matched up against that guy.  So we'll balance that. It's a good situation as a coach that you have a player that's multi-dimensional, you can move him around, you can stand him up, but he's going to get a lot of attention and we can also use that to our advantage sometimes. A great player that gets a lot of attention can create some other things for his teammates." 
1 – Change will be limited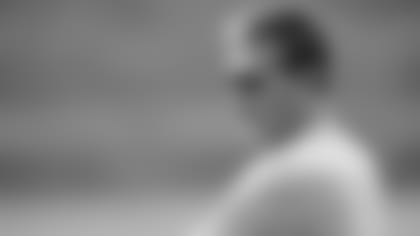 Change isn't always a bad thing, but when you've undergone the change that Buffalo's defense has experienced you want to maintain as much continuity as possible. Schwartz has tried to limit the turnover in his scheme.
"We've kept a lot of the terminology the same," he said. "It's a lot easier for me to pick up new terminology than it is for players.  Terminology is sort of a portable thing. Generally, in my experience, you're turning over some of your terminology every year because you don't want to sit with the same system and same terminology.  Tom Brady has heard some of the same calls on the field. You want to stay fresh and change some things from year to year even if the coordinator was the same.  Some of your system is going to change.
"We've worked to try to have some continuity, particularly with some of the terminology, some of the schemes. I wouldn't want to put a percentage on it, but that has been on our radar. Right now, we have a very big playbook.  By the end of training camp that will be pared down to the things we're good at, the things that we can execute, the things that fit our personnel."