1) Better food, and it's local
Buffalonians love their food – more aptly their local food. The new and improved Ralph Wilson Stadium understands your need to combine local food and Bills football, and it has listened.
Duff's Famous Wings is the first to jump on board and announce that they'll bring some of the best wings in Buffalo to Bills gamedays. Duff's Famous Wings will be available at four concession stands for easy access from your seat located anywhere inside the comfortable confines of Ralph Wilson Stadium. Seriously, what's more Buffalo than that?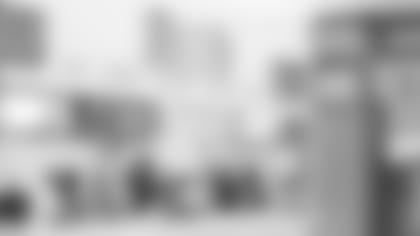 Every single one of the concession stands is being renovated and more are being added. Upgrades include credit card machines at each stand. Also, your options for a halftime snack location will increase by five stands to a total of 43 around the stadium. But wait…there's more. The new stands will be enlarged to provide more efficient service, including 55 "beer only" points to save you time in line so you're back in your seat for that next touchdown.
A new sports bar will be added off the east end zone concourse that will be a great place to hang, eat, drink, and catch the game on TV while doing so. Here's a glimpse at what the East End Lounge will look like: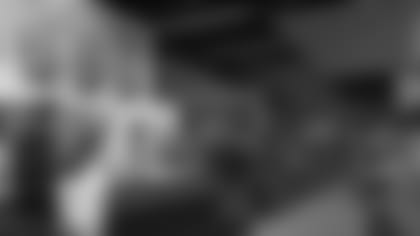 2) More restrooms (we know you need them!)
After all the snacking and Diet Pepsi (?) drinking you'll be doing in the stands and East End Lounge, we know where you're headed. You'll be excited to hear that almost all of the public restrooms are either brand spanking new or will be updated by the time you hit Ralph Wilson Stadium in August. There will be over 1,000 toilet fixtures available to the public, up 8.7%, which means less time waiting in line and more time dancing to the Shout song.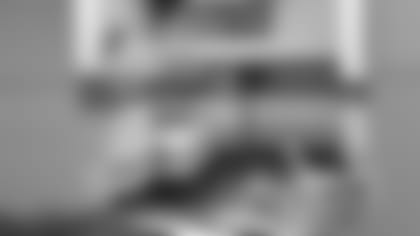 3) More elbow room
You'll notice MAJOR changes to the stadium even before you get inside. We know this isn't a flashy graphic, but if you've ever been to the Ralph before, you'll notice that the perimeter of the stadium is expanding.
The more observant amongst us will also have noticed that there are only six gates pictured, less than before the renovations. But they're not just gates – on no – they're *Super *Gates. And they'll get you inside in no time. These six Super Gates will allow for more space while queuing, and more points of entry. (Plan on arriving at the same time, though. Why take a gamble at missing kickoff?!)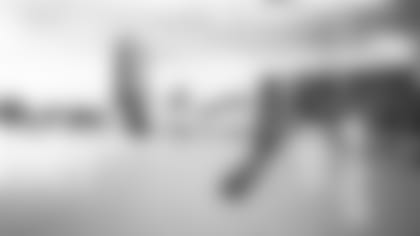 Once inside, there's even more room to walk, or dance, or high five, or do whatever it is you feel like doing on your way to and from your seats. With the expanded perimeter, navigating the stadium will be much easier. Plus, the new sideline concourse steps to the 100 level that used to be nine feet wide will now be 24 feet wide.  24 – 9 = a lot more room to walk.
4) Stats, stats, and more stats (and a better view of them, too!)
Fantasy football. Some Sundays you love it. Some Sundays you hate it. But every Sunday you need it. The new scoreboard above the Time Warner Cable Business Class Club (standing 33 feet tall and 60 feet wide) will keep you in the fantasy loop with league leaders and fantasy stats updated all game long.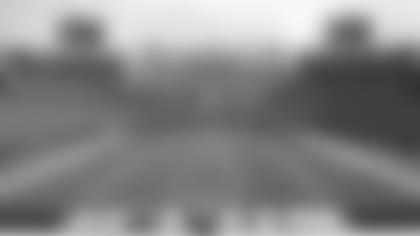 Bridged by a new digital tri-vision board, its twin will sit atop the adjacent M&T Bank Club and will mirror the video on the bigger than ever West End scoreboard.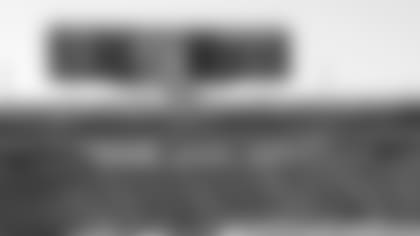 Don't worry - the West End scoreboard is the same one you've come to know and love, only longer and clearer (now 163 feet wide). Updated technology and a wider screen are the bottom line here, and your gameday experience will be more fun because of it. We promise.
5) Gear, and lots of it
Let's just cut right to the chase: the new team store will be more than four times the size of the current store. That means more jerseys, more Zubaz, more hats, more things to hang on your wall, and just generally more options for you to wear around town to advertise your Bills fandom. For those counting at home, multiplying the store by four means more than 8,000 square feet of gear. All not to mention an additional team store added in the east end zone and more stands in the general concourses.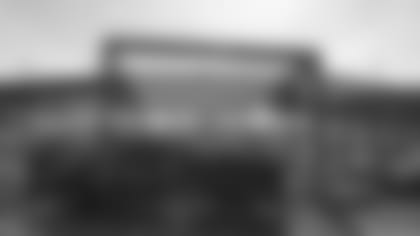 The main team store will be right on Abbott Road, and it will look and feel like Ralph Wilson Stadium's new front door. When football has finally begun and you walk up to the stadium for the first home preseason game in August, its doors will be open to welcome you home.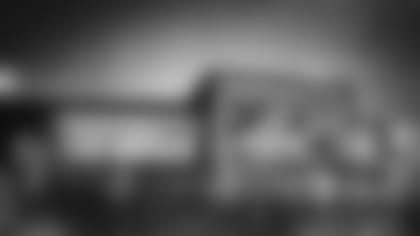 6) Timing
According to Director of Construction Manager Joe Frandina, renovations should be complete around the beginning of August.  The Bills hope to host their first game in their renovated stadium by the middle of the preseason.  Start the countdown.