The 18th head coach in Buffalo Bills history is Rex Ryan, and most who follow football knows he has a style of coaching that is all his own. We at Buffalobills.com decided to introduce some parts of Ryan's coaching history that you may not know to provide you with a more thorough look at what makes Buffalo's new sideline boss unique.
1. A 50-game winner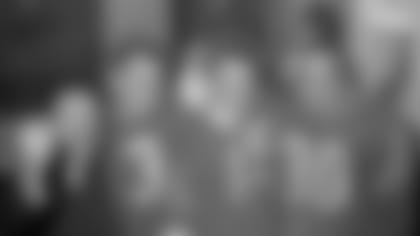 Ryan is just the third coach* in Bills history to be hired by the club with 50 or more NFL wins on his resume. Chuck Knox and Lou Saban are the only other head coaches in franchise annals who had 50 wins or more when they were named head coach for Buffalo. (*Saban had more than 50 wins when he was re-hired as Bills head coach in 1972)
2. Making "organized chaos" work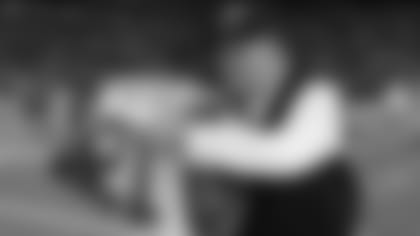 It's a two-word phrase that Ryan has used to describe his defensive scheme. The design of his defense is predicated on being unpredictable by using its own tendencies to his advantage. Whether it's pre-snap shifts, a defensive tackle dropping into coverage, linebackers moving inside, outside, on the line and off before a quarterback takes the snap, it's all part of delivering the unexpected.
Former NFL RB LaDainian Tomlinson, who faced Ryan's Jets team in the Divisional playoffs as a member of the San Diego Chargers before playing for him, remembers how confusing Ryan's scheme was to figure out.
"It was like they know exactly what you're doing," Tomlinson told the New York Times. "Plays that are supposed to work against this type of defensive formation don't. There were times when we knew exactly how we wanted to block them, and yet we were still confused. I don't know how they did it. We kept saying, 'Something's gonna work; we're gonna get it.' Come the fourth quarter, we didn't get it."
3. Total defense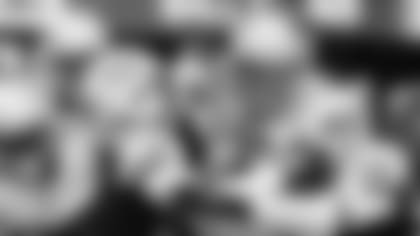 Ryan's six seasons as head coach of the Jets provided the New York franchise with some of the best defensive seasons in team history. Over that six-season span the Jets ranked first in the NFL in passing yards allowed (204.3), opponent completion percentage (55.7), opponent first downs (1,667), and yards allowed per defensive play (4.9). The Jets ranked second in total yards allowed per game (306.9).
Ryan's Jets defenses would go on to rank in the top 10 of the NFL in five out of his six years as head coach (2009-1st, 2010-3rd, 2011-5th, 2012-8th, 2014-6th).
4. Bringing out the best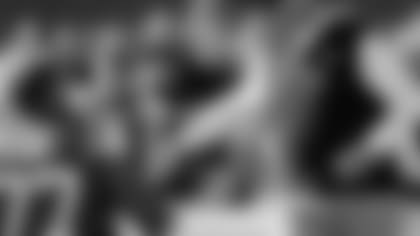 The NFL has a good number of master motivators when it comes to head coaches, but few inspire a group of players better than Ryan. His players have often likened Ryan to more of a father figure than a coach. A man they simply do not want to let down. The Bills head coach not only develops players, but relationships as players quickly recognize he has only their best interests in mind when they step between the lines.
"Once you play for him, you don't want to play for anybody else," former Baltimore LB Mike Smith told the New York Times.
5. Winning with young signal callers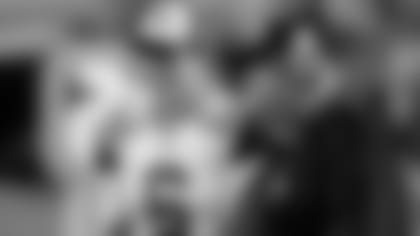 Twice during Ryan's tenure as head coach in New York, the Jets started a rookie at quar¬terback, making him the only head coach in the Su¬per Bowl era to start a rookie quarterback in at least 10 games in two of his first five seasons in the league. Ryan's success with Mark Sanchez (2009) and Geno Smith (2013) made him the only head coach in the Super Bowl era to win eight-or-more games with a rookie quarterback in two different seasons.
6. A Buffalo connection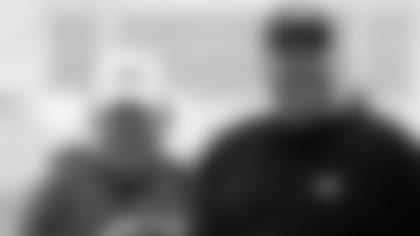 Ryan's well-known father Buddy Ryan, who pioneered the famed '46-defense' of the Chicago Bears, coached at the University at Buffalo. He served as the Bulls' defensive coordinator from 1961-65.