The Bills will not be home for the holidays. They'll be on the road the next two weekends to finish off the regular season.
But there's a chance they could get some significant presents under the tree this weekend that could help in their push to the playoffs.
Here are some notes to keep an eye on this weekend as the Bills take on the Patriots in Foxboro.
1. WHO TO ROOT FOR TO HELP THE BILLS IN THE AFC WILD CARD RACE
You may want to put some new batteries in the TV remote control this weekend.  The Bills quest for a playoff berth includes their own game, obviously. But there are four other NFL games that could have an impact on Buffalo's chances.
Most important games to watch …
Indianapolis Colts (3-11) at Baltimore Ravens (8-6) – Saturday, 4:30 pm on NFL Network
Who to root for: At 8-6, any Ravens loss is good for the Bills these days.
Los Angeles Chargers (7-7) at New York Jets (5-9) – Sunday, 1:00 pm on CBS
Who to root for: The L.A. Chargers are a game behind the Bills at 7-7. They play at the Jets, who have been OK at home this year (4 wins, 3 losses). Bills fans want QB Bryce Petty and the Jets to spring an upset to push the Chargers further behind Buffalo.
Miami Dolphins (6-8) at Kansas City Chiefs (8-6) – Sunday, 1:00 pm on CBS
Who to root for: Bills fans want Miami to win this one. If the Chiefs lose their last two games, the door is open for the Chargers to win the AFC West, and Buffalo owns a tiebreaker versus Kansas City.
Los Angeles Rams (10-4) at Tennessee Titans (8-6) – Sunday, 1:00 pm on FOX
Who to root for: The Rams play the Titans in Nashville while the Bills are in Foxboro and this is a tough one to figure out. If the Titans lose the Rams, they'd be 8-7 and falling behind in the wild card race. But if the Titans finish the year at 9-7, they could potentially finish in a three-way tie with the Bills and another team which would get extremely complicated.
The picture will look a lot clearer by the time you open presents Christmas morning.
2. THE REMATCH "REFRAMED"
The Bills have won three of their last four, with the only loss coming to the Patriots three weeks ago. That was a game that saw Buffalo move the ball downfield on the opening possession with a variety of personnel packages. They held New England to nine points in the first half.
It all fell apart in the second half, and the Bills offense never recovered from their first quarter turnover at the goal line. But it sounds like head coach Sean McDermott spent considerable time in the meeting room this week breaking down that game for his players and examining exactly what went right and wrong.
"I think coach did a really good job of reframing it for us and doing a half-by-half breakdown," Pro Bowl Guard Richie Incognito said this week, in an appearance on The John Murphy Show."The first half was dead even up and down, all the stats. After halftime, they came out and things started to snow ball on us."
Incognito says McDermott's presentation served to inspire the team and reinforce the fact that they can complete with the first place Patriots.
"We know we can beat them," Incognito says. "We just have to go out and actually do it."
BETTER TO TAKE THAN TO GIVE**
The Bills got one late game takeaway in their last meeting with New England, Tre'Davious White's interception. But Buffalo is coming off a three-interception game against the Dolphins and the Bills have five takeaways in their last four games.
Here's where it gets interesting: Tom Brady has uncharacteristically become a turnover machine in recent weeks. Brady has thrown more interceptions than touchdown passes in his last three games (4 INTs vs 2 TDs).  He's thrown a pick in four straight games.
Brady's only had two meaningful losses to the Bills in his career (27 wins!) but in each of those losses he's thrown four interceptions.
The 10k chase was successful and the next big rushing yardage milestone for LeSean McCoy would be 12,000 career yards. That's at least a couple of years away.
But there are still some milestones within reach in the final two regular season games for the talented RB. McCoy needs 103 yards on the ground to move past C.J. Spiller for eighth place on the Bills all-time rushing list. He needs 147 to pass Willis McGahee for seventh; 150 yards to past Wray Carlton for sixth place.
Shady's had good games in his last two appearances in Foxboro. He had 108 scrimmage yards and a touchdown there last year and 123 scrimmage yards and a touchdown in 2015.
Here's a key bellwether for the Bills success this year: Buffalo is 7-0 in games when McCoy has 20-or-more rushing attempts (1-6 when he does not).
5. ARE THE BILLS PLAYOFF CONTENDERS OR PRETENDERS?
Buffalo's 8-6 record has them squarely in contention for a wild card spot, despite their offensive struggles and the up and down nature of the season so far.
At least one national NFL commentator says they belong in the postseason and thinks the Bills prospects are bright beyond this year.
"I do think they're playoff worthy," says Tracy Wolfson, lead reporter for the NFL on CBS. She'll be on the sidelines this Sunday calling the game on CBS' number one broadcast team with Jim Nantz and Tony Romo.
Wolfson has been on two previous Bills broadcasts on CBS this year.  She thinks the Bills are building something for the future while they stay in the postseason hunt this December.
"I think it would be a tremendous story," Wolfson told The John Murphy Showearlier this week. "But let's be realistic, this Bills team is in a rebuilding mode. I feel the Bills are in a good position for the future, and they're only building and getting better. I love what Sean McDermott has done."
"This is going to be a good Bills team. Not necessarily this year, but going forward."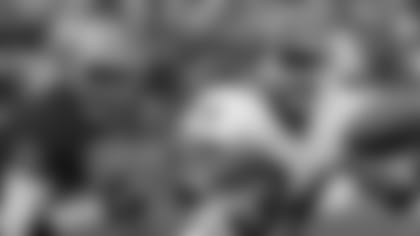 6. BILLS BIGGEST ROAD GAME IN ALMOST 30 YEARS?
The Bills abysmal record in Foxboro has been well chronicled. But there's a Buffalo game 28-years ago that comes to mind this week, with the Bills in playoff contention and needing a win on the road.
In December 1989, the up-and-coming Jim Kelly-led Bills took a two-game losing streak to San Francisco to play the Niners. Like this year, the '89 Bills were finishing up the regular season with two straight on the road.  San Francisco, in the midst of their back-to-back Super Bowl run, handled the Bills easily winning 21-10.
It was the third straight loss for the Bills at a critical part of the season with one game to play. In the visitors' locker room at Candlestick Park, yours truly sat slumped in a corner after the postgame interviews were completed, contemplating how a once promising playoff run had gone south so quickly in December. It was GM Bill Polian who yelled at me to take my scowl and defeatist attitude out of the locker room.  I did.
The next week, the Bills went to the Meadowlands and hammered a demoralized and disinterested Jets team in Joe Walton's last game as coach. The Bills went on to the playoffs that year and the next four seasons after that.