Buffalo has made use of free agency this offseason to address some of their positional needs. On Friday they went the trade route to address their wide receiver position. The Bills acquired WR Mike Williams for an undisclosed draft choice in a trade with Tampa Bay that will be completed pending a physical.
"Mike Williams is a competitive, tough wide receiver who has the size and athleticism to add competition to our receiver position group," said head coach Doug Marrone. "We feel Mike is a player who has the ability to help our team improve."
Bills head coach Doug Marrone coached Williams for part of his final year at Syracuse, but off the field circumstances led to Williams leaving the football team prior to the end of the 2009 season. Soon after his college career was over Williams declared for the 2010 NFL draft where the Buccaneers made him a fourth-round pick (101st overall).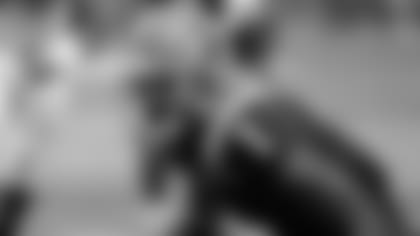 "With regard to our time at Syracuse, I feel that is in the past for both of us," said Marrone. "Mike has an opportunity to get a fresh start to his career here in his hometown and regain his form as a productive player in the National Football League. We look forward to getting Mike into the facility and start our work preparing for the 2014 season once the players are free to report on April 22."
As a rookie Williams provided instant production posting 65 receptions for 964 yards and 11 touchdowns to lead the league in all three categories among rookies. He finished second in the voting for AP Rookie of the Year honors.
He had more than 60 receptions in each of the next two seasons and came closest to the 1,000-yard receiving plateau in 2012 when he had 996 receiving yards and another nine touchdowns. Last season Williams appeared in only six games after tearing his hamstring last October.
Though he is not a burner (4.5 speed), Williams is adept at getting behind defenses with his sharp and effective route running. He's also exceptional at high pointing the ball, which has made him an effective red zone target in the passing game.
Whether the acquisition of Williams reduces Buffalo's need to add a dynamic receiving threat outside remains to be seen. Adding size at receiver this offseason was seen as a priority for Buffalo and though Williams stands just 6'1" he does play much bigger than his listed height.
The Bills now have 12 receivers on their offseason roster counting Williams.