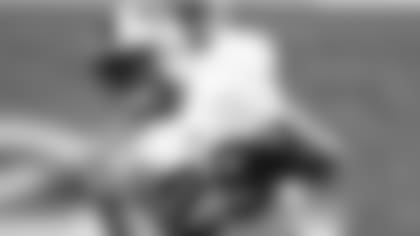 After an offseason where Karlos Williams let his level of fitness slip to levels that kept him off the practice field, the second-year running back has re-established enough of his stamina and endurance to re-join his Bills teammates at training camp. Williams passed his physical Monday enabling him to be activated by the club.
Williams had been on the team's Active/Non-Football Illness list since the start of training camp. His problem was the same one that kept his participation in practice limited during the club's June minicamp. Williams was overweight.
Over the first two weeks of training camp, Williams has been working diligently on the side with the strength and conditioning staff to shed the weight that was keeping him off the practice field.
Williams rejoins a crowded offensive backfield that in addition to feature back LeSean McCoy now has another veteran in Reggie Bush along with four other running backs including fifth-round pick Jonathan Williams.
In Williams' absence the backup running back role he previously occupied has been manned mainly by Mike Gillislee and Jonathan Williams on a rotational basis in camp.