Adding to the ranks at wide receiver got underway right after the season ended for the Buffalo Bills. Now a week later they have added two more wideouts to their offseason roster.
The Bills signed free agent wideouts Greg Little and Jarrett Boykin on Tuesday.
Little (6-2, 220) is a former second-round pick of the Cleveland Browns (2011). He led the Browns in receptions and receiving yards as a rookie and has two 50-plus catch seasons in his career.
A physical and explosive receiver, Little relies on his strength and ability to out jump defensive backs for the football, thanks to his 40-inch vertical. He ran a 4.53 40-time at the NFL combine as a draft prospect.
Little was most recently with the Cincinnati Bengals, but did not appear in a game for Cincinnati in 2015 before his release on Oct. 31st.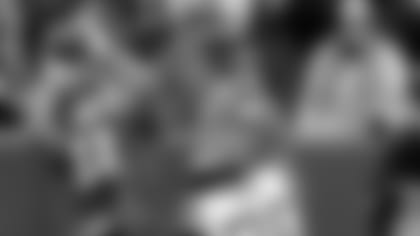 Boykin (6-2, 215) spent last offseason with the Carolina Panthers, but did not make their 53-man roster as he was released when final cuts were made.
Prior to that Boykin spent three seasons with the Green Bay Packers, who signed him as an undrafted free agent in 2012. His most productive season came in 2013 when he posted 49 catches for 681 yards and three touchdowns.
A big receiver with huge hands, Boykin is more of a possession receiver. He went undrafted largely because of his 4.74 40-time, but he's a sure-handed wideout who can wall off defensive backs to make plays.
Boykin also has some built-in familiarity with Bills QB Tyrod Taylor. The pair were college teammates at Virginia Tech. In 2010, Boykin caught 53 passes from Taylor for 847 yards and six touchdowns for the Hokies.
Buffalo has now added three new receivers to their offseason roster as Boykin and Little join Greg Salas, who was re-signed last week.