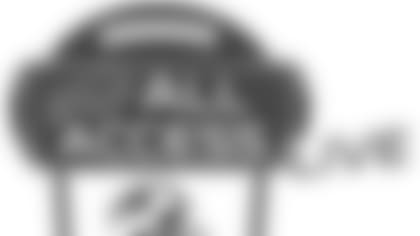 Bills All Access Live, hosted by Bills Insider, Chris Brown and the Voice of the Bills, John Murphy, is live in 2014 to get you game-ready before each and every Bills matchup this season. Brown and Murphy take an in-depth look at the upcoming opponent and keep you up-to-date with all the pregame news from the locker room. Bills radio color man Mark Kelso breaks down game film, providing inside analysis and a look at what coaches see when forming the gameplan. The popular Wired for Sound feature rounds out the Bills All Access Live lineup, giving fans an behind-the-scenes listen to the sounds of gameday. Catch Bills All Access Live every Sunday at 11 a.m. across the Bills Television Network, including WKBW-Buffalo, WUHF-Rochester and WBNG-Binghamton.
Bills Tonight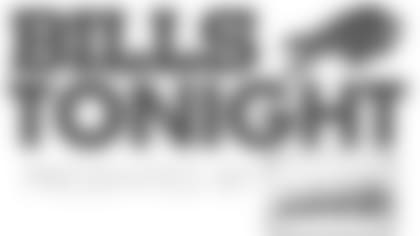 Bills Tonight presented by ECMC enters its third season in 2014, featuring highlights following each Sunday's game along with interviews, analysis and reaction from Bills coaches and players. Bills Insider, Chris Brown, and the Voice of the Bills, John Murphy, will join WKBW Sports Director Jeff Russo from the locker room to talk with players for a behind-the-scenes recap on what happened during the game. Hosts Mike Catalana, 13WHAM-TV Sports Director, and Shawn Stepner, WKBW Weekend Sports Anchor, will provide game stats, commentary, and updates from the studio at Ralph Wilson Stadium.  Bills Tonight presented by ECMC airs at 11:30 p.m. following every Sunday Buffalo Bills game on WKBW-Buffalo and at 10:30 p.m. on WHAM-Rochester.
From the Sidelines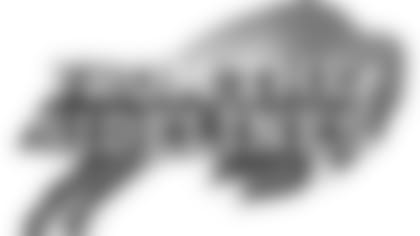 From the Sidelines provides a weekly recap from One Bills Drive, including an in-depth look at the team in the Bills Focus segment, a news-of-the-week summary in Bills Roundup, and the Wired for Sound video of the week. Hosted by Alexandra Vitale, buffalobills.com Multimedia Reporter, the show will also give viewers a look at how the Bills are impacting the WNY community. From the Sidelines airs on Saturdays at 7 p.m. on Time Warner Cable Sportschannel.