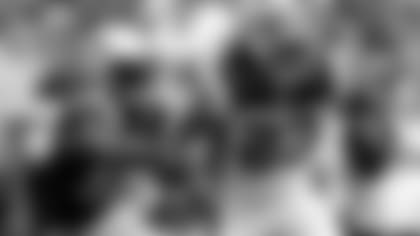 • Seahawks RB Marshawn Lynch was drafted 12th overall in the 2007 NFL Draft by the Bills and he played in Buffalo from 2007-10.
• Seahawks QB Tarvaris Jackson was with the Bills throughout the 2012 season.
• Bills DT Alan Branch played for the Seahawks during the 2011 and 2012 season.
• Seahawks Head Coach Pete Carroll was the Bills defensive backs coach during the 1984 season.
• Seahawks assistant offensive line coach Pat Ruel was the Bills offensive line coach during the 2003 season.
• Bills General Manager Doug Whaley was an Area College Scout for the Seahawks from 1996-98.
NFL CONNECTIONS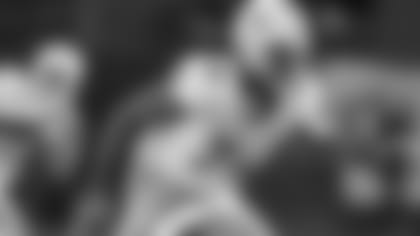 • Bills K Dan Carpenter played in Miami with Seahawks DT Tony McDaniel from 2009 to 2012
COLLEGE CONNECTIONS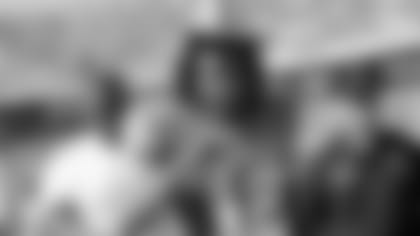 • Bills DT Marcell Dareus competed across the ball from Seahawks G James Carpenter every day at practice at Alabama during the 2009 and 2010 seasons. Combined to help the Crimson Tide win the National Championship in 2010
• Seahawks OT Breno Giacomini and Bills C Eric Wood combined on the Louisville offensive line from 2005-07
• Seahawks C Max Unger and Bills S Jairus Byrd played together at Oregon from 2005-08 as Unger played tackle and center and Byrd played safety.
• Bills DB Aaron Williams and Seahawks FS Earl Thomas patrolled the Texas secondary together during the 2008 and 2009 seasons
FORMER BILLS/BRONCOS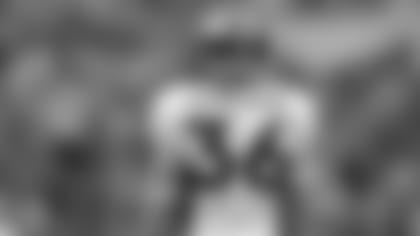 • Broncos RB Coach Eric Studesville served in the same position with the Bills from 2004 to 2009
• Broncos WR Coach Tyke Tolbert served in the same position with the Bills from 2004 to 2009
• Bills OT Erik Pears played for the Broncos from 2006-08
• Bills S Jim Leonhard played for the Broncos in the 2012 season
NFL CONNECTIONS
• Broncos Head Coach John Fox was the defensive coordinator for the New York Giants from 1997-2001 and Bills RB Coach Tyrone Wheatley was a running back with the team in the 1997 and 1998 seasons
• Bills Special Teams Coordinator Danny Crossman was a special teams assistant with the Carolina Panthers from 2003-04 and then was Special Teams Coordinator from 2005-09 all while Broncos Head Coach John Fox was the Panthers Head Coach.
• Bills LB Jerry Hughes played with Broncos QB Peyton Manning with the Indianapolis Colts during the 2010 season.
COLLEGE CONNECTIONS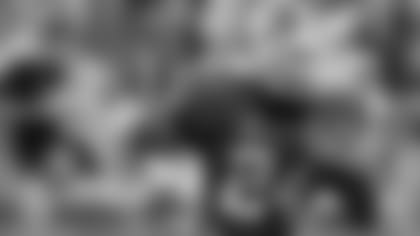 • Bills OT Cordy Glenn and Broncos RB Knowshon Moreno played together in the 2008 season at the Univeristy of Georgia. Glenn was a true freshman starting at Guard and Moreno was a redshirt sophomore who would rush for 1,400 yards and 16 touchdowns on the season
• Bills WR Stevie Johnson played with Broncos TE Jacob Tamme and LB Wesley Woodyard at the University of Kentucky in the 2006 and 2007 seasons
• Bills CB Ron Brooks and Broncos KR/PR Trindon Holliday shared a locker room at LSU in 2008 and 2009
• Bills WR T.J. Graham and Broncos LB Nate Irving were both members of the NC State Wolfpack from 2008-10
• Bills Special Teams Coordinator Danny Crossman played under Broncos Head Coach John Fox at the University of Pittsburgh in 1987 and 1988