Efrain's 2015 Bills Schedule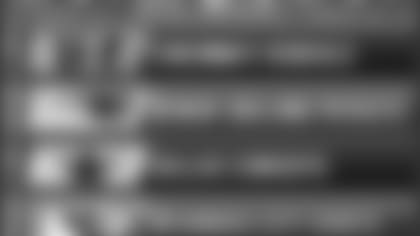 A Buffalo Bills fan has beaten the odds and correctly predicted more than half of the team's 2015 games to win a pair of season tickets in the Schedule Challenge presented by Ellicott Hospitality.
Efrain O. accurately picked 10 of the Bills 17 weeks this season, including two separate streaks of four games in a row. He finished ahead of more than 15,000 entrants to claim the contest's First Place Bonus Prize of a pair of season tickets.
The grand prize, awarded for accurately predicting all 16 games and the bye week, was $100,000 cash.
Schedule challenge notes:
-284 fans correctly predicted the season opener (Colts).
-12 fans correctly predicted the first two weeks of the schedule (Colts, Patriots).
-One fan correctly predicted the first three weeks (Colts, Patriots, at Dolphins).
Runners-Up
-10 games correct – One fan (Efrain O.)
-9 games – 0 fans
-8 games – 2 fans
-7 games – 19 fans (2014 high)
-6 games – 106 fans
-5 games – 368 fans