At this year's NFL Draft, Bills fans will be excited to see a few familiar faces take the stage.
In celebration of the NFL's 100th season, Bills Legends Eric Wood and Stevie Johnson will join former players from each of the League's other 31 teams in announcing designated draft picks live from Nashville, Tenn. Wood will make selections during the second round and Johnson will handle third round duties.
Throughout the second round, the NFL will honor first-round picks who made a significant impact on team and League history, making Wood a perfect fit for the job. Selected by the Bills with the No. 28 pick in the 2009 draft, Wood – an offensive lineman out of Louisville – enjoyed a nine-year career in Buffalo. Ten years after his big draft moment, Wood will return to the limelight to represent the Bills and welcome the team's newest members.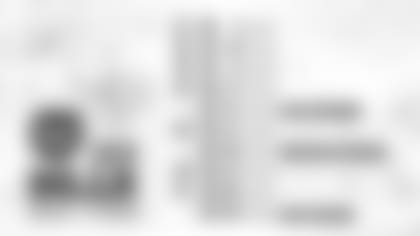 The third round will feature 'draft diamonds' – players who were selected in later rounds and had a successful career. Johnson, a Bills seventh-round pick from Kentucky, spent the 2008-2013 seasons in Buffalo. A wide receiver known for his route-running ability and fun-loving personality, Johnson quickly became an undeniable fan favorite in his time with the Bills.
The 2019 NFL Draft will kick off on Thursday, April 25 at 8 p.m. ET and will conclude on Saturday, April 27. Bills fans can follow along with all the draft happenings on buffalobills.com, the Bills Mobile app, presented by M&T Bank, and the Bills social media accounts. Bills draft coverage is presented by ECMC.