1. Andre Reed's one-on-one lesson with Tony
Is there anything NFL Hall of Fame and former Bills wide receiver Andre Reed can't do? Recently, Reed decided to take a skateboarding lesson with legend Tony Hawk. Reed couldn't quite pull off Hawk's impressive tricks, but he wasn't half bad. Better yet, while the two were together, Reed gave Hawk a one-on-one lesson on catching a football.
2. Breaking ground on a brand-new sports complex
![](http://bufbills.co/WL9fRz)
The Buffalo Sabres Foundation, Buffalo Bills, the John R. Oishei Foundation and other partners teamed up to develop and fund a brand-new sports complex at Perkins Park! Mayor Byron Brown, the Buffalo Sabres Foundation and representatives of Saving Grace Ministries officially broke ground on the complex site on Buffalo's East Side on April 11. The sports complex will feature a ball hockey rink, youth football field and will host programs that provide children in the city of Buffalo with a safe environment to learn and play.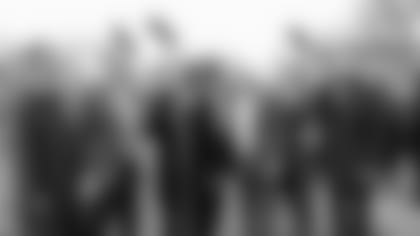 3. The Davis': A power duo
Cornerback Vontae Davis might be the star athlete in his family, but his wife certainly holds her own. She is the brains behind their world travels, which vary from touring Italy to volunteering at orphanages, and she just recently passed the Florida bar exam! Davis shared how proud he is in an Instagram post.
4. Lawson visits alma mater
Defensive end Shaq Lawson made a pit stop at this alma mater, Clemson University, before returning to Orchard Park on Monday, April 16. While in Clemson, Lawson watched the football team's spring game, signed autographs and spent time with fans.