The Bills have a much deeper roster than they did a few years ago. Loaded with a healthy amount of young talent, Buffalo has virtually no dire positional needs. Still, there are some that could use an influx of youth including offensive tackle. Sitting at ninth overall the Bills could have a shot at one of the top three offensive tackles in the class, but with the deepest tackle class in years they may be able to wait a round or so.
NFL Network draft analyst Mike Mayock believes the starting caliber edge pass protection talent will last through the second day in the draft.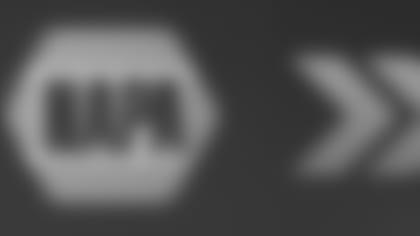 ](http://www.buffalobills.com/news/combine-2014.html)"There's more quality at the top end of this draft than I've seen in a long time and from a position standpoint," Mayock said. "I think offensive tackle is particularly deep.  You can go three rounds, four rounds deep this year, and get a starting offensive tackle."
Finding a starting offensive tackle at the start of day three of the draft is almost unheard of, but with the influx of almost 100 underclassmen the pool of prospects appears almost limitless at certain positions.
Buffalo finished second in the league in rushing last season, but was 14th in yards per carry and lacked consistent production running outside. They also surrendered 48 sacks last season, which was tied for fourth-most in the NFL, though it came with three inexperienced quarterbacks dropping back to throw.
Add in the fact that Erik Pears is entering the last year of his contract and turns 32 in June and Chris Hairston finished last season on the non-football illness list and there's reason to reinforce the position.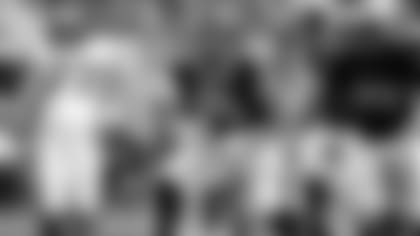 "I think Greg Robinson from Auburn might have the highest upside of any of the offensive linemen in this draft but he's not quite as polished as Matthews or Taylor Lewan," said Mayock. "Taylor Lewan gets a little top heavy at times but he's got a nasty finish. I think he's very similar to [Eric] Fisher and [Luke] Joeckel from last year when they were the first couple picks. I think the safest pick is Jake Matthews from A&M. He's already a professional. He's got a skill set, you plug him in day one and he'll play at a high level. "So I think all of those guys are worthy of Top 10 picks and I think Robinson is the one with the highest upside but also the one you'll be the most concerned about because he's a little bit more raw."
At ninth overall the Bills could be faced with the temptation of a game changer like Clemson receiver Sammy Watkins, who is the consensus top wideout in the draft. A good number of draft prognosticators project Watkins as a top five selection, but with the three top quarterbacks likely to come off the board in front of Buffalo it could push some talent like Watkins down to Buffalo.
In such a situation Buffalo might be able to wait until round two to consider offensive tackle where there will still be solid prospects to be had.
"You can get into the second round, even later into the second round and get a starter at tackle," said Mayock. "Morgan Moses (Virginia), Brandon Thomas from Clemson who is a tackle or a guard, but I think he's a tackle, he would probably go late second round. There's a guy named Joel Bitonio from Nevada that most of the fans out there never heard of; he's going to be a second or third round tackle that starts immediately; Jack Mewhort from Ohio State, second or third round starting tackle."
The Bills took this approach in the 2012 draft when they took a playmaker in Stephon Gilmore with their first pick at 10th overall in round one and then grabbed left tackle Cordy Glenn in round two with the 41st overall pick. Buffalo again holds the 41st pick and arguably stands a better chance of landing a quality tackle at that spot this year than they did two years ago with the depth at the position.
How the board falls in front of them in round one and round two will largely determine when and where they choose to address offensive tackle. Knowing the pool is as deep as it is this spring likely gives GM Doug Whaley and his staff comfort as they don't have to force a perceived need into an early pick.
"Sometimes you've got to identify the best player that's there, as opposed to just what your need is," said Mayock. "And in the second or third round, you can get a good (tackle)."
Buffalobills.com Combine coverage is presented by NAPA Auto Parts. Visit your local NAPA Auto Parts store for NAPA Know How and all your car care needs.