The Buffalo Bills players want to make an impact - on the field and off the field. Today that impact is being felt off the field in the community.
Through the NFL's Inspire Change program, the Buffalo Bills Social Justice Committee Fund will donate $270,000 to several programs in the Western New York area. Each year the Bills match contributions made by players, coaches and staff to the Buffalo Bills Social Justice fund, a philanthropic fund through the Community Foundation for Greater Buffalo. Thanks to the leadership of players on the social justice committee, the money raised each year is distributed to a variety of programs that increase opportunities, reduce barriers, support racial equity and improve community and police relations throughout WNY.
"It's a chance for us as an organization with the Buffalo Bills to give back to our community," Social Justice Committee member and fullback Pat DiMarco. "A chance to pour into our community by showing love and donating our time and our funds to really help those in need and really impact the city of Buffalo."
"One of the reasons I wanted to join the Social Justice Committee is pretty much what we're living right now, these last couple of months is case in point of why it's important to have a diverse group of people in our position who come together and try to affect change," defensive lineman and member of the Social Justice Committee member Harrison Phillips explained. "With the George Floyd and all the protests that came from that, there was a big light shown on the racial inequalities that are still happening in America.
"That's just the tip of the iceberg of what we do. We don't just work with Black children or children of minorities in the inner city, we have programs that work with kids who have special needs and families in rural communities. We have programs that help with women and STEM, science and technology, engineering. So to be able to try to be the jack of all trades in Western New York and find all those areas that need to be lifted up, it truly is a way to make an impact off of the field."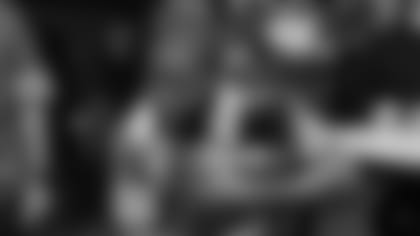 This year the Buffalo Bills Social Justice Fund awarded nearly $270,000 in grants that will go directly into helping the community. The grants were awarded to groups having to do with community programming, food relief, racial equity and police and community relations.
The programs receiving Inspire Change grants include —Belle Center, Big Brothers Big Sisters of Erie, Niagara & the Southern Tier, Boys and Girls Clubs of Buffalo, Breaking Barriers, Buffalo-area Engineering Awareness for Minorities, Buffalo Police Department (through Buffalo Police Athletic League), FeedMoreWNY's Thanksgiving Blitz and Backpack Program, Gateway – Longview, Inc, Gloria J. Parks Community Center/University District Community Development Association, Mission: Ignite Powered by Computers for Children, OLV Human Services, Rural Outreach Center, Say Yes To Education, Special Olympics New York Inc., Youth Employment Coalition.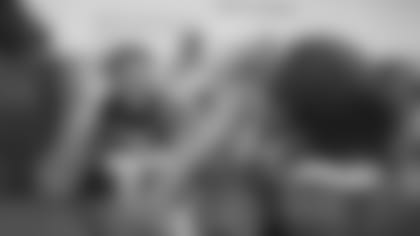 "There were two or three areas that we for sure wanted to hit, one was empowering our youth," DiMarco explained. "Putting money back into the young kids that are going to be our future leaders. The next one during this crazy time of COVID was food relief. We really wanted to pour into that and make sure the kids had meals on their tables and families in need had meals on their tables. Lastly was the social justice and racial inequality fund. We really wanted all this money that we had to stretch and reach to as many people as possible."
One organization who will receive a grant is Say Yes To Education Buffalo. The program is a partnership between several different places like Buffalo Public School Districts as well as many organizations that aim to provide opportunities that lead to economic development. They do this through improving the life course of public school students in the City of Buffalo. Say Yes Buffalo will use the grant from the Bills to give Chromebooks to Say Yes Scholars who don't have the correct tools for schooling.
"We think it's a game-changer for the region," Executive Director of Say Yes Buffalo David Rust said. "In terms of job access, and ultimately personal economic mobility and economic development for our region by tapping into the potential of young people in the city of Buffalo. Buffalo is a great city I think everybody has the same potential not every opportunity for access to a higher education degree, and ultimately workforce. And that's one of the huge challenges we're trying to tackle."
Since launching in 2009, the graduation rate in public schools in the City of Buffalo has gone from 49% to 65%. Rust expects it to crack 70% this year. They've also seen matriculation in colleges go from 57% to 65%.
Shawn Collins, a member of one of Say Yes Buffalo's programs Breaking Barriers and a South Park High School 2020 graduate, is seeing the benefits of being involved with an organization like Say Yes. Collins will begin an internship with the Buffalo Bills Social Justice Committee this season.
"What a life-changing opportunity for Shawn," Rust said. "To be 18 years old and in college and already have this on his resume. It's a great opportunity that was born out of our commitment to good life skills and outcomes for young men of color."
In addition to Collins, Rust thinks the longstanding partnership and support from the Bills will have a huge impact on young people in the community.
"I think it's really critical that the community understands that the Bills are making investments in the city and in young people in the city," Rust said. "They want to see young people do well. They're telling young people in the city, we believe in you, we believe in your hopes and dreams and we're going to put our financial resources behind that. And I think that's a testament because it's not work they have to do, its work they're choosing to do. There's a big difference there.
"I think it's tremendous leadership on behalf of ownership, on behalf of the players, on behalf of all the wonderful people that work for the Buffalo Bills and the franchise. We have Buffalo in our name right so they have our team behind us. It's huge for young people too. It's a great partnership, one that will make a big difference showing a demonstrable return on the investment that's being made for young people in our city."