The writing looked as though it was already on the wall, but on Tuesday the Bills parted ways with third-year cornerback Justin Rogers.
Buffalo's former seventh-round pick in 2011, Rogers struggled when pressed into a starting role earlier this season at boundary cornerback against the Jets in a 28-20 loss back in Week 3. The reserve cornerback appeared in the first five games of the season, but as the injury-riddled secondary got healthier, Rogers playing time disappeared.
The Richmond product was inactive for each of the Bills' last six games before he was released.
In his two-plus seasons with Buffalo, Rogers appeared in 34 games, compiled 76 tackles and three interceptions. He also served as a reserve punt and kick returner.
The Bills did not have an immediate move Tuesday to fill the vacancy on their 53-man roster.
CB added to practice squad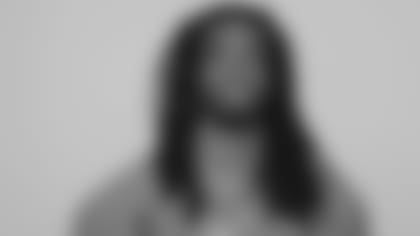 The cornerback position also saw a couple of changes on the team's practice squad. Buffalo released CB Johnny Adams Tuesday, who had been on the practice squad for most of the season.
The Bills signed CB Mario Butler to make use of the open spot on the eight-man practice squad. Butler (6-1, 187) is a former college free agent (2011) signee of the Dallas Cowboys. He was on the Cowboys active roster for the 2012 season opener, but spent the majority of the first half of last season on the Dallas practice squad.
He was signed to Denver's practice squad at the end of October 2012 and went to training camp with the Broncos this past summer, but did not make the final cut.