Just over two weeks removed from the whirlwind of the NFL Draft, the Bills 2013 rookie class takes to the field for the first time on Friday with the start of Rookie Minicamp.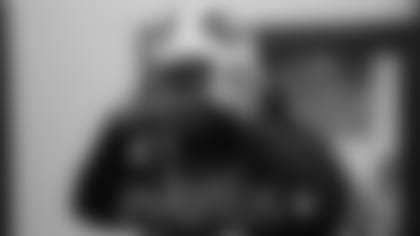 ](http://www.buffalobills.com/media-center/photo-gallery/Rookies-arrive-at-One-Bills-Drive/fee504f2-629e-4451-8ca8-597f1bdf8c1d)
The newest Bills reported to the team facility on Thursday to be fitted for equipment and check in with the athletic training staff - items crossed off a lengthy to-do list before the real work begins.
Seventh-round draft pick Chris Gragg took things a step further, signing his rookie deal and becoming the first of his class to officially join the Bills.
In total, all eight draft picks, 16 undrafted free agent signees, and nine roster players without a pension-credited season are scheduled to participate in the three-day workout at One Bills Drive.
Under the terms of the most recent Collective Bargaining Agreement (CBA), teams are permitted one post-draft Rookie Minicamp on either the first or second weekend following the NFL Draft.
Although it's the players' first on-field work in a football setting in some time, both full contact - "live" blocking, tackling, pass rushing, bump-and-run coverage - and shoulder pads are prohibited. The use of helmets is permitted.
Players are also limited to a maximum of 10 hours of team activities per day, including team meetings, physical training and practice.