With Josh Allen still sidelined by an elbow injury and Derek Anderson currently in concussion protocol, the Bills added free agent QB Matt Barkley to the roster Wednesday.
Barkley, 28, was most recently with the Cincinnati Bengals. He signed a two-year contract with the club back in March, but landed on the team's injured reserve list after suffering a knee injury in the preseason. He was released by the Bengals on Sept. 12th in an injury settlement.
The five-year veteran has appeared in 11 games in his NFL career, with a season-high six starts in 2016 while with the Chicago Bears. That season he threw for just over 1,600 yards completing almost 60 percent of his passes with eight touchdowns and 14 interceptions.
If Derek Anderson cannot complete the concussion protocol and get medically cleared for the Bears game Sunday, Nathan Peterman is expected to start at quarterback for Buffalo. In that case Barkley would serve as the backup.
Barkley is a former fourth-round pick of the Philadelphia Eagles (2013). The Bills are the fourth club he has been with in his career joining Arizona, Chicago and Philadelphia.
To make room on the roster for Barkley the Bills placed RB Taiwan Jones on injured reserve with his neck injury.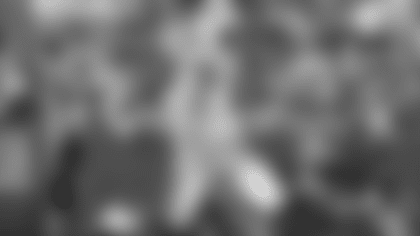 Bills re-sign Colton Schmidt
The Bills also brought back Colton Schmidt, signing the veteran punter Wednesday.
Schmidt, 28, was a necessary addition because rookie punter Corey Borjorquez was placed on injured reserve. Bojorquez had been playing through a shoulder injury.
Schmidt punted the past four seasons for the Bills. He posted the second-best gross punting average (44.7), net punting average (40.5) and total punts inside the 20 (28) in his career in 2017.