Head coach Doug Marrone expressed a hope that the Bills can re-sign safety Jairus Byrd and tight end Scott Chandler on Thursday. Over the next few days Buffalo's front office will be speaking to the agents for all of their unrestricted players here in Indianapolis in the hopes of making progress on returning a good number of them to the fold for 2014 and beyond.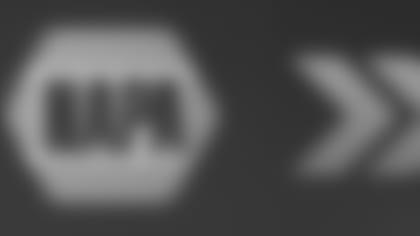 ](http://www.buffalobills.com/news/combine-2014.html)
"Russ Brandon and Jim Overdorf do a great job of meeting with all of our prospective free agents here at the Combine," said GM Doug Whaley, who will also be part of contract talks with player agents. "Before we got here we set a priority list and set the parameters of value that we have on each of these guys and we'll go from there and see what they think."
Whaley confirmed that the Bills will be talking with the agent for Byrd, who also represents fellow Bills free agent Alex Carrington on Saturday.
Buffalo's general manager would not characterize the talks here during the week of the NFL Combine as hard core negotiations, but if enough progress is made between the two sides things have the potential to progress that far.
"Some of those guys we have formulated contract offers and we'll discuss it with them," said Whaley. "Other guys we'll just start getting preliminaries of where they are and what they're thinking. And then we can give them an idea of where we think they are with us and what we're thinking. It's a heavy burden that (Brandon and Overdorf) have to meet because they're talking to maybe six or seven guys a day and their days are pretty packed, but they're on top of it and we have full confidence in them."
Two of the bigger priorities are obviously Byrd, who went to his third Pro Bowl, and Chandler who led the team in receptions and receiving yards.
"We're in conversations with the camps of both of those guys," Whaley said. "Obviously we want to have all of our free agents back, but in this system that's going to be hard to do. With the salary cap you can't get everybody, but we're in touch with every one of the agents for our prospective free agents. That goes to what are they thinking compared to what we're thinking and hopefully we can mesh the two together and get something done."
Buffalobills.com Combine coverage is presented by NAPA Auto Parts.  Visit your local NAPA Auto Parts store for NAPA Know How and all your car care needs.