We get to see NFL players at their best on Sundays from September through February. Most, if not all, of their focus and time during those months goes into perfecting their craft and working toward the ultimate goal of a Super Bowl. But, life still happens outside of football.
That's why the Bills decided to prioritize mental health among their players and coaching staff. To do that, they hired Dr. Desaree Festa to step into a full-time role of sport psychologist and team clinician.
Festa, or Dr. Dez as players and staff refer to her, is one of few full-timers to occupy this type of role in the NFL and professional sports.
Since the role touches mental health and athletes, Dr. Dez is the perfect fit because she has experience in mental health and mental performance of elite athletes as she's licensed as a psychologist and certified as a mental performance consultant.
"Mental health is something that we really value here," Festa said of the belief and buy in from the team. "My job as the team psychologist is to help optimize players' mental space on the field as well as off the field. Thus, the goal is to take care of both the athlete and the person in their mental, emotional, and relational well-being because we know that healthier athletes off the field are healthier athletes on the field and vice versa. My goal is to help support the whole player, both performer and person."
"Healthier athletes off the field are healthier athletes on the field and vice versa." Dr. Desaree Festa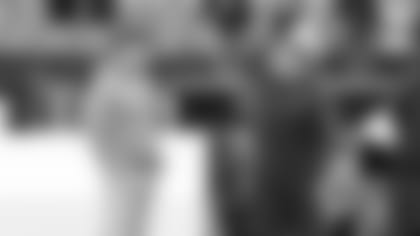 "Mental health is real," Bills head coach Sean McDermott shared last season after the team saw their teammate and brother collapse on the field due to cardiac arrest. "I think as a coach and as leaders of organizations, number one, Terry Pegula does a great job of leading in that regard for us. But the job description of a coach is not just coaching X's and O's, it's much more than that. And so, to me, the health and well-being of your staff and your players is the number one job of a coach in this situation, and so that includes mental health."
McDermott didn't decide mental health was an important part of the game only after the team went through something no team should ever go through. Festa was actually hired long before the 2022 season. This year marks her fourth year with the team. 
Festa believes we all have a part to play in destigmatizing mental health and can help shift how it's still seen as a negative by many in our world today.
"I believe we need to redefine what tough means," Festa said of breaking the stigma. "We need to lean into our emotions and what our feelings and thoughts are telling us—that's real toughness. That takes bravery. Sometimes people don't want to look in the hard areas, or the difficult spots and the discomfort. 
"Leaning into that discomfort takes a lot of strength. So, I think the first step is let's just redefine what toughness is. Toughness is increasing one's self-awareness and enhancing one's mental toolbox in order to grow, optimize and to be resilient."
A cross-league initiative
Tuesday marks World Mental Health Day and is the end of Pro-Athlete Mental Health Awareness Week, which is a cross-league initiative in its second year of existence. It's meant to serve as a way to support the work professional athletes are doing and continue the positive conversation surrounding mental health.
"The purpose of it is to destigmatize mental health and normalize the mental space of professional athletes," Festa explained. "It's recognizing that mental health is a component of the professional sports world and all athletes throughout different leagues experience it, and there are resources out there for them. And it's also helpful for people that are in the general public to know that this is something important for professional athletes because if it's important for them, then it's important for the general public as well."
This initiative being shared across various professional leagues also shows how mental health is not just a one-league thing, it's a shared experience for all athletes.
"Working on your mental health is a competitive edge. It's a separator." Dr. Desaree Festa
Optimizing for the best athlete on and off the field
The Bills believe mental health is a shared experience for every single person that walks through the doors of One Bills Drive and know taking the time to work on that is anything but a weakness.
"Sean (McDermott) and Brandon (Beane) do a great job of seeing mental health as an important aspect of a player's life," Festa said. "They view sport psychology as a proactive resource, not a problem-based resource, which in turn helps players utilize a resource like myself. In addition to our team leaders, many of our directors support mental health as well such as our Director of Performance Science, Director of Player Engagement and our Head Athletic Trainer.
"We look at how we can optimize our players both mentally and physically. Mindset and the mental space are emphasized throughout the building and it's one of the key components to what we do here."
To the Bills, a winning mindset is one that understands the value of mental health. So much so that it allows players to tap into unreached potential.
"We know that the higher level you get in the sport, the more that the physical differences start to even out," Festa said. "But really, what's the difference maker at the professional level is the mental space. Who is most resilient? Who can handle the challenges that the sport brings?
"So really, working on your mental health is a competitive edge. It's a separator. It's a difference maker when you work on the mental side of things."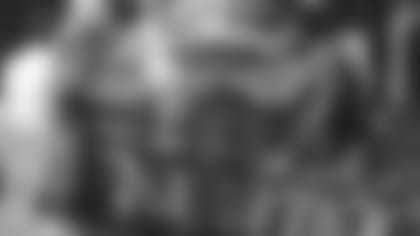 Why Jordan Poyer values mental health
Several players on Buffalo's roster have seen how their lives and their play have changed for the better when they've decided to lean into mental health.
"Dr. Dez has been amazing," veteran safety Jordan Poyer shared. "She's really opened my eyes to a lot of different things. She really helped me shift my perspective and have more of an open mind on everything going on in the world and within myself as well."
"What we do here isn't necessarily just your traditional psychology," Festa explained. "Of course, therapy is an important component, but there are also creative ways that we infuse mental wellness into what the players do here. We utilize various mental tools and integrate different mental strategies across departments, such as coaching, sport science, medical and player development."
One thing that's really helped with buy in amongst the team is Festa's accessibility. Since she is full time, she's around every single day and is looked at as another member of the football staff.
"I'm not an outside person coming in periodically, but I'm along for the ride and the journey with the team," Festa said. "I start to become, as they see, just a member of the team and have spent time developing relationships across the team. When they do come speak to me it's not like going to see this unfamiliar psychologist and speaking with me does not mean you necessarily have a significant problem or issue. Speaking with me is more like, 'Oh, I'm just gonna go talk to Dr. Dez,' just like I talk to her at the lunch table or on the sideline.
"Modern psychology is about meeting people where they are at. I am literally meeting them within their environment and accessible right at the time they need me, which sometimes happens on the practice field, in the hallway, at the lunch table or training table."
"I think in times of vulnerability, you grow and the people around you grow because they can see you being vulnerable." Jordan Poyer
"With the amount of stress, pressure, responsibilities on and off the field, you really never know what players are going through," Poyer said. "Especially in this business because for us as athletes, it's really hard for us to share our emotions when we're down and we do a really good job at hiding those. And sometimes there's places for that, but at the same time understanding that it's okay to be vulnerable. I think in times of vulnerability, you grow and the people around you grow because they can see you being vulnerable."
The All-Pro safety has been very vulnerable with his teammates and the public by letting people in on his battle with alcoholism. Now closing in on more than three years of being sober, Poyer continues to use mental health to learn more about himself and grow as a player, husband and father.
"Mental health is something that I'm still continuing to learn about more and more," Poyer said. "Obviously with my addiction to alcohol in the past and now being sober for three years, I'm still continuing to learn the reasons of why I was acting the way I was and the reasons why I couldn't really overcome it. And really, a lot of it comes down to perception. A lot of it also comes down to the mind and being able to control the mind and to control our thoughts, and it's an awareness of your thoughts. 
"I mean, I look at alcohol in a totally different light…and that's just a sense of how I see it. A lot of times we just need to change our perception on how we're seeing things in order to overcome certain obstacles that we that have."
Leaving One Bills Drive as a better version of yourself
The 11-year vet is a team captain and a difference maker on the field. When Poyer speaks, people listen. The vet has been a great example to teammates by showing how focusing on mental health can make a positive impact.
"What I love seeing the most is when our players use the tools that they've learned to help each other," Festa said. "The other day I called a couple players mini sport psychologists because they were helping each other with mental tools and strategies. I observed a player say to his teammate after he shared a struggle, 'Hey, man, maybe try thinking this way.' And then, he shared a strategy that helped him.
"It's rewarding to see when players are willing to share and be open with one another. And it is really gratifying to see them help one another because that shows they've really internalized this idea of sport psychology, and it's become part of them. It is helpful for players to learn about the importance of psychology while they are in the league because their mental health will be present with them long after football is done."
This all comes down to the culture that the Pegulas, McDermott and Beane have put in place at One Bills Drive. It's the idea that they care about the whole person rather than just the player on the field. This coaching staff takes pride in helping players grow into a better version of themselves.
"We look at the whole person, not just the talent on the field but how can we help develop this individual," Festa shared. "That's why we have a whole player development and player engagement department. We probably have one of the most robust departments in the NFL. There's a lot of resources that we give them to take care of the whole person."
"Before, I had zero idea how to control how I was thinking or how to control my emotions because we are not taught how to do that," Poyer said. "And it became a superpower for me when I learned how to do that."
Festa is hoping that weeks like Pro-Athlete Mental Health Awareness Week help create a bigger acceptance for mental health amongst professional athletes and the general public.
"My hope is that we see mental health within the health spectrum just like physical health," Festa said. "In the same way our physical health changes, our mental health can change too. If you're experiencing joy or having a good day, that is mental health too. Sometimes we just think about mental health as mental illness or dysfunction, but mental health and wellness includes positive emotions and the healthy relationships that we have in our lives. I would like us to broaden our understanding of what we actually mean by mental health and view it as mental wellness."