ORCHARD PARK, NY – The Buffalo Bills announced ticket pricing for the 2013 season. Season ticket prices will remain unchanged, and will be the same per-game price for the fourth straight season. The Bills are also lowering the season ticket cost on over 2,500 seats in the 300 level to $25 per game (was $37).  Last season the team introduced similar pricing in the Coors Light Rockpile and Tops Family Corner Sections, resulting in season ticket sell-outs for both sections. The average per game price for a non-premium Buffalo Bills season ticket will be $57.75.
Individual game tickets will increase an average of $8.12 per seat. The new average per game price for a non-premium individual game ticket is $74.51. This marks the first price increase since the 2010 season.
The Bills once again will feature one of the lowest average ticket prices in the NFL. Season Ticket Holders will save up to 50% per game from individual game prices. Season ticket prices will range from $225 to $720 in regular seating areas and from $1278 to $2790 in club seat areas.
The 2013 Season Ticket Package will include nine home games at Ralph Wilson Stadium (seven regular season games and two preseason games). The Bills will play one regular season game in Toronto in 2013. The time and date for this game will be determined by the NFL.
Season Ticket Holders will begin to receive renewal information in the next few days. For a complete list of season ticket prices fans can go to the team's official website, www.buffalobills.com.
Below is a comparison chart of the Bills season ticket prices and the Bills individual game ticket prices: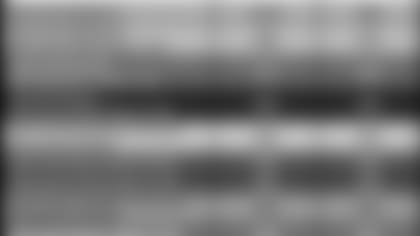 New 2013 season ticket deposits are currently on sale by calling 1-877-BB-TICKS (1-877-228-4257), by visiting the Ralph Wilson Stadium box office or by emailing ticketsales@bills.nfl.net.
The team will announce the date when individual game and group tickets will go on sale to the public at a later date.