The first year under head coach Doug Marrone and his staff brought a new edge and energy to the Bills in 2013. And though the wins didn't come as often as the players, coaches and fans wanted, there were several noteworthy individual seasons, namely by Fred Jackson, Leodis McKelvin, Kiko Alonso, Dan Carpenter, Scott Chandler, and Jerry Hughes, that were deserving of individual honors.
Here are buffalobills.com's 2013 Team Awards:
Most Valuable Player
Fred Jackson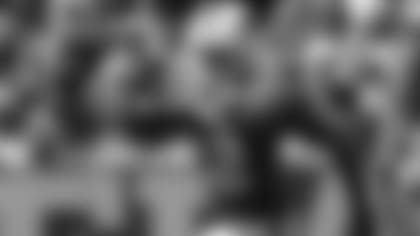 Jackson carried more of the rushing load when C.J. Spiller's high-ankle sprain kept his carries limited for a six-week stretch from Week 5 to Week 10. Jackson led the team in total yards from scrimmage with 1,283 (896 rush, 387 rec.). He also led the team in touchdowns by a wide margin with 10 making him the first Bill with 10 or more in a season since Stevie Johnson's 10 in 2010.
Most Improved Player
Leodis McKelvin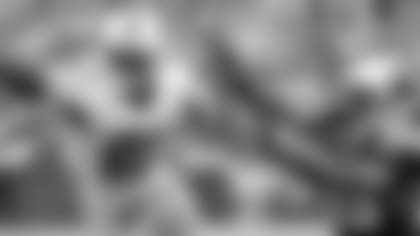 The Bills cornerback had the best season in his NFL career. Leading the team with 20 pass breakups, which marked a career season-high, McKelvin also had a career-best 59 tackles on the year. He was thrown at more than all but seven other NFL cornerbacks, but allowed the third-lowest completion percentage (46.1%). The passer rating against McKelvin was 66.3, 10th lowest in the NFL among CBs.
Honorable mention – Marcell Dareus
Offensive MVP
Fred Jackson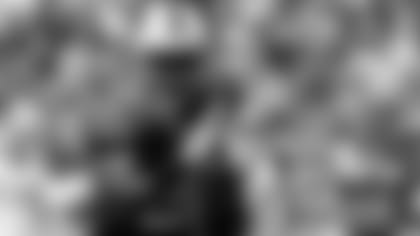 Jackson had better than 100 yards from scrimmage in four games this season including the final two of the season and did it with a sprained MCL for most of the year. His nine rushing touchdowns were the most by a Bills' back since 2004 (Willis McGahee – 13).
Honorable mention – C.J. Spiller
Defensive MVP
Kiko Alonso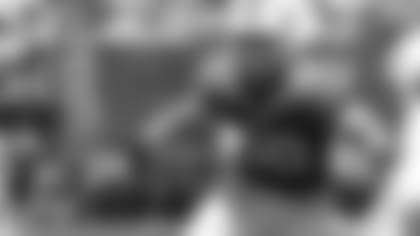 The rookie middle linebacker proved he was ready for prime time early. Alonso led the team in tackles (159), tied for the team lead in interceptions (4) and led the team in fumble recoveries. He was also third on the team in tackles for loss with 11, which is not easy to do from the linebacker position.
Honorable mention – Kyle Williams
Special Teams MVP
Dan Carpenter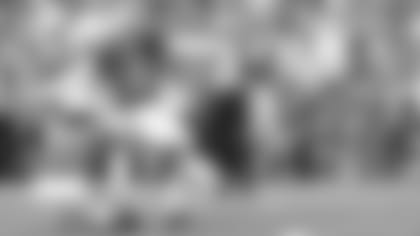 Signed just days before the season opener, Carpenter just provided the second most accurate kicking season in team history going 33-36 on the season (91.7%) for a career-high 131 points. That was also the third-highest scoring season in franchise annals and his 33 made field goals tied a team record (Stevie Christie 33, 1998).
Honorable mention – Marcus Easley
Unsung Hero
Scott Chandler
With all three of Buffalo's top wideouts missing games in 2013, Chandler picked up the slack more than anyone else in the passing game. He led the team in receptions (53) and receiving yards (655) as he recorded the first 50-catch season of his career.
Honorable mention – Cordy Glenn
Newcomer of the Year
Jerry Hughes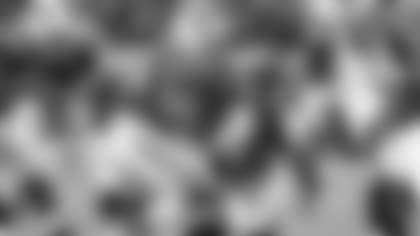 The edge pass rusher was a steal in a trade with Indianapolis posting 10 sacks on the season to rank third on Buffalo's league-leading sack unit. Despite being just a rotational player Hughes led the team in forced fumbles.
Honorable mention – Manny Lawson
Rookie of the Year
Kiko Alonso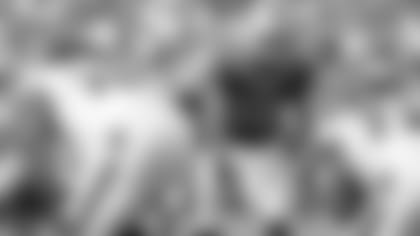 Alonso was the first Bills rookie with 100 tackles or more in a season in seven seasons (Donte Whitner 106, 2006). His 159 tackles were also the third-most by a rookie in NFL history behind San Francisco's Patrick Willis (2007) and Carolina's Luke Kuechly (2012).
Honorable mention – Nickell Robey