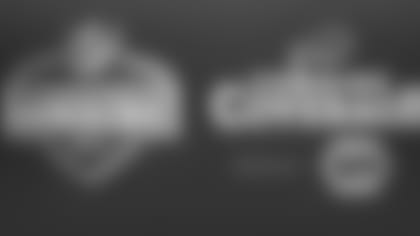 ](http://www.buffalobills.com/news/combine-2014.html)

As the 2014 NFL Scouting Combine kicks into gear, buffalobills.com will be your hub for comprehensive coverage presented by NAPA Auto Parts. Chris Brown, John Murphy and the buffalobills.com team will be at Lucas Oil Stadium in Indianapolis to share the latest results, storylines and insight before, during and after the Combine. 

Brown and Murphy will sit down for 1-on-1 conversations with head coach Doug Marrone, general manager Doug Whaley and other Bills decision makers for insight on how they're approaching the scouting process and the 2014 Draft. On nightly video recaps on buffalobills.com and with the John Murphy Show broadcast live from Indianapolis, the team will talk with key prospects the Bills will be looking at, coaches and more to review all the action of the day. A special edition of From the Sidelines will air locally on Time Warner Cable at 7 p.m. on Saturday, March 1st to cap off close to two weeks of Combine coverage. All of this will accompany stories and blogs throughout the event on buffalobills.com to provide complete Combine coverage from your inside source for Bills news. 

Buffalobills.com Combine coverage is presented by NAPA Auto Parts.  Visit your local NAPA Auto Parts store for NAPA Know How and all your car care needs.