The long wait is finally over. After tagging Jairus Byrd as the team's franchise player back on March 1st, the Pro Bowl free safety has signed his franchise tender and is under contract for the 2013 season.
The team announced late Tuesday evening that Byrd had signed his franchise tender, guaranteeing his salary of $6.9M for the 2013 season.[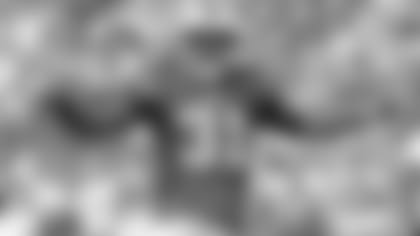 ](http://www.buffalobills.com/media-center/photo-gallery/Jairus-Byrd-Back-in-Buffalo/be2c7d4b-17bf-422a-9649-878ef46cb06e)
Buffalobills.com has learned that Byrd will not report to the team for the final day of training camp. He's expected to reunite with the club at One Bills Drive on Thursday. Thursday is a scheduled off day for the players.
Earlier in the day Bills GM Doug Whaley outlined how far behind Byrd will be coming back to the team, but wasn't overly concerned about the free safety nailing things down in short order with the new defensive scheme.
"It's a new system, and it's an intricate system," said Whaley. "Safeties do make a lot of calls, so he's missed that. (He's missed) a lot of the tempo of practice, so he's going to have some ground to make up, but he's a professional. I know he'll come in here ready to work and try to contribute as soon as possible."
Whaley said the approach with Byrd will be pretty simple. Just get him acclimated as quickly as possible.
"When he gets in, we'll just put the playbook in front of him and hopefully he's in shape and we just go from there."
The Bills maintain they still want to pursue a long term contract agreement with Byrd, but that cannot happen by league rule until after the regular season.
Since 2009 Byrd is tied for the league lead at the safety position in interceptions (18) and forced fumbles (10).