As the Buffalo Bills begin training camp and continue to prepare for the 2021 season, there are a few positions to keep an eye on. Every position group will have competition, but even beyond that there are several storylines to follow for the tight ends, cornerbacks and running backs. 
Here's why these are the three positions to watch at camp.
Tight end
The tight end group had some shuffling around this offseason with the departure of Lee Smith in exchange for a 2022 seventh-round pick and the addition of Jacob Hollister during free agency. Dawson Knox returns for his third season in the NFL after a second season of multiple games missed. Then there's the seventh-rounder Tommy Sweeney, and according to Sean McDermott he's now healthy after missing last season due to myocarditis. 
Let's dig in a bit more with these three. We'll start with Knox. 
The Ole Miss product played in 12 games last season and missed four games due to COVID-19 and injury. He caught 24 passes for 288 receiving yards and scored three touchdowns. Knox said he worked with a hand-eye coordination coach this offseason to limit the dropped passes from the last two seasons. Will his third season provide continuity in his game?
"I want to be the full tight end," Knox said. "I don't ever want to come off the field. So if it's pass protecting, if it's run blocking, if it's running routes against corners and safeties--I want to be able to do it all. I don't think there's any part of my game that's reached its full potential. So I'm just going to keep working on everything and try to be that perfect, well-rounded tight end."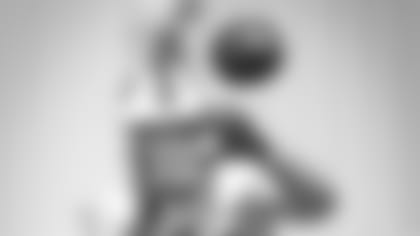 After getting COVID-19 and developing myocarditis, Sweeney unfortunately spent the season on the sidelines watching his teammates. Thankfully, he is back on the field preparing for this season. 
During his rookie season, Sweeney played in six games and recorded eight receptions for 114 yards. Bills offensive coordinator Brian Daboll explained it's all about slowly getting back into everything for Sweeney.
"He missed the whole year, so he's getting his feet back underneath him," Daboll said. "But he has the right mindset. He's a smart, tough, dependable guy who will work hard to give you everything he has. He'll put his best forward come training camp time."
And then there's the newbie Hollister who was teammates with Bills quarterback Josh Allen at Wyoming. Hollister joins the Bills after playing with the Patriots and the Seahawks. Over his career, he has totaled 74 catches for 652 yards and six touchdowns in 50 games. 
Even though Hollister and Allen haven't linked up since college, Daboll thinks it could help the tight end in his first year in the system.
"He's picked up our system really well," Daboll explained. "I think he's done a good job in terms of having some leadership in the room. There is some chemistry and continuity between Josh and him. Again, it was albeit a few years ago, but you're able to read a body language that you've been used to before."
It'll be fun to watch these three in camp. This group will push to make a bigger impact than last season while filling the hole left by Smith's departure.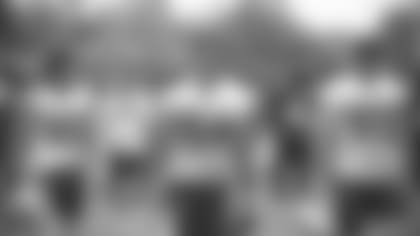 Cornerback
It's the age old position battle opposite of the All-Pro Tre'Davious White. Who will be the starter this season? Cornerback Levi Wallace has taken the cake the last two seasons and he's not backing down from the challenge any time soon. Wallace is now a vet too as he approaches his fourth season under defensive coordinator Leslie Frazier. But what about Dane Jackson? Will the second-year player turn heads like he did during his rookie season?
They also added youth to the group by drafting Rachad Wildgoose in the sixth round and signed Olaijah Griffin and Nick McCloud as undrafted free agents. With some younger players, Bills head coach Sean McDermott is looking forward to seeing how they fair against a talented group of veteran wide receivers.
"I feel strongly that we have some good depth on the other side of the ball that's going to test them," McDermott said. "It'll be interesting to see who takes advantage of the opportunity on a consistent basis, day in and day out here."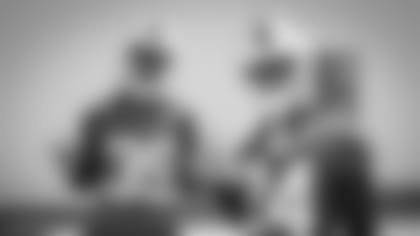 Let's get back to Wallace. The undrafted free agent has started in 35 games in three seasons and has totaled 161 tackles, four interceptions and 20 passes defensed. Frazier thinks at this point, Wallace will accept any challenge from those battling it out to earn the starting job.
"It seems like each year Levi, once he became our starting corner, has had to fend off different guys coming in vying for his position," Frazier explained. "And he's stood the test every single time. I'm sure he's looking forward to training camp and he's working hard here in OTAs and doing everything we ask him to do, just like he always does. His attitude has been terrific and I don't know if he really gets concerned about who we draft or who we sign. 
"I don't think he gets concerned about all those things. He lines up and he just competes every practice, every camp - that's just who Levi is."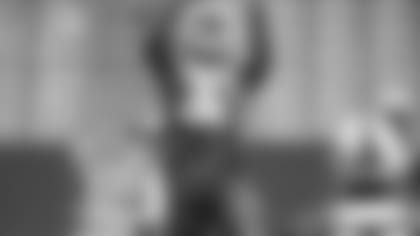 Jackson is another cornerback to make a case for after he played in five games during his rookie season. He managed to total 15 tackles, grab one interception and five passes defensed. One thing that's for sure—this dude has potential. Pair that with his natural instinct, there's a chance he could have a nice role in the system. Veteran teammate Jordan Poyer said Jackson motivated him during the offseason after he saw he was training with three-time Defensive Player of the Year Aaron Donald.
"When I first met Dane I knew he was a dog," Poyer said. "That dude can play and he's only going to gain confidence the more he plays. I think the sky's the limit for that dude."
This is again one position battle you won't want to miss. Wallace and Jackson are two talented defenders and it will be interesting to see if any of the rookies turn heads.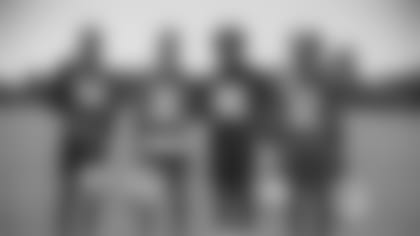 Running back
The running back group could be the group that went away for summer and came back looking and playing different. We all remember coming back to school after a summer off and thinking, 'Wow, this person looks different.' Running back Devin Singletary came to minicamp looking stronger and feeling faster. Second-year player Zack Moss is rehabbing from an ankle injury that ended his rookie season early. Fifth-year running back Matt Breida is the new veteran on the block. Then there's Christian Wade, Antonio Williams and special team ace Taiwan Jones.
The first three mentioned—Singletary, Moss, Breida—could bring an added wrinkle to the offense this season. Offensive coordinator Brian Daboll said there will be good competition within this group and with the youth that the position offers.
"They're both two young players," Daboll said of Singletary and Moss. "I'd say they can play on all three downs for us. They understand what we're trying to get accomplished in the run game, they understand that protections. Mostly nowadays you're going to have two, or sometimes three backs playing for you. Some teams even have more than that. I think the good thing about those guys is I feel confident in their knowledge of what we're asking them to do and how they need to do it."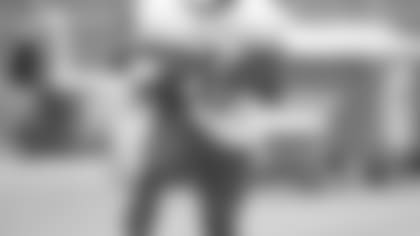 Moss wasn't too active during OTAs or minicamp. He spent most of the open periods to the side doing drills in a red jersey. McDermott said he will be able to do more during training camp. Without much to see from Moss, McDermott said he picked up on Singletary's devotedness to the minor details.
"They're dialed in as far as the details of the job," McDermott explained of the running backs. "Devin, in particular, is really trying to master the small things that come up down in and down out, when you're playing all three downs. Whether it's protection, some of the discipline that comes with those things. I've really been impressed with his attention to detail over the past few days."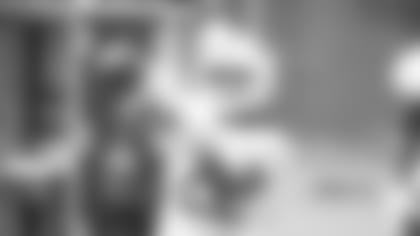 Singletary got a taste of what it would be like to be teammates with Breida before coming back to Buffalo because the two got to train together in Florida. Singletary is happy about the addition to the group.
"He's a true pro," Singletary said. "That's the first thing that you see, how he carries himself off the field, and how he goes about his business on the field. And I think he was a great addition to our team, let alone our backfield as well. Yeah, so he fits in perfect I would say."
The players in this group have a lot of potential, that's a given. How will these three etch a role for themselves in the offense this year? You've got two in Singletary and Moss who will have a good handle on the offense and a veteran who popped off with the 49ers. It'll be interesting to see how they can add more fire power to an already talented offense.