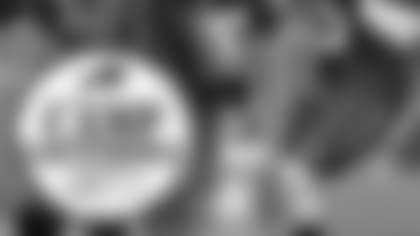 ](http://bufbills.co/campcountdownarticle)

Camp Countdown presented by M&T Bank will examine some of the more pressing issues facing the team on the field as they make their final preparations for the regular season. We also focus on a few different areas that impact the team off the field. We'll address these subjects one at a time until training camp begins. Here now is the latest daily installment as we carefully probe for some of the answers the Buffalo Bills have to come up with between July 30 and the Sept. 13 opener at Ralph Wilson Stadium against Indianapolis.
The Bills have been down this road all too many times before since the turn of the century. Once again they'll open a three-man quarterback competition at training camp to unearth the best option for the starting role. Head coach Rex Ryan and his offensive staff will be keeping close watch on every part of each quarterback's game, both in practice and the preseason games. But what aspects of the competition between Matt Cassel, EJ Manuel and Tyrod Taylor will carry the most weight?
Aggressiveness
Ryan, like most defensive-minded coaches, doesn't want unnecessary risk in his offense. At the same time he likes players who demonstrate some moxie out on the field and have the courage to make a difficult play. It's a delicate balance for sure, but NFL clubs that don't take chances don't get very far. ![](http://bufbills.co/ccarticle300)

Last season Buffalo's offense was painfully conservative at times and there were instances where that approach cost them victories. The one quarterback candidate who learned that lesson first hand was EJ Manuel.
Though he was adhering to the wishes of his offensive staff last season, Manuel found a seat on the bench after just four games. He vowed to be more aggressive in returning to the field for the 2015 campaign.
"I just think it's about trusting what I see," he said. "Instead of second guessing myself now if I see something I'm going to go with my gut. If I'm wrong, I'm wrong, but I'm still going to try to make a play."
Tyrod Taylor also showed a willingness to take risks in the spring practices as he was the most frequent deep ball passer in the three-man competition. Matt Cassel appeared to be more calculated in his risk taking through the course of the spring.
Command
When all is said and done quarterback is a leadership position whether the signal caller is the best player on your offense or not. He's running the show and has to carry himself accordingly. Every quarterback at this level knows that, but some simply fill this role more effectively than others.
"We need great command of the offense," said Ryan. "In our offense we want to get out of a bad play and get into a better play and that's in the run game as well. So we have to be smart with our checks and alerts and everything else. That's what command is."
This is an area where Cassel appears to have the upper hand simply based on his experience now entering his 11th year in the league.
"Matt is a guy who knows what he's doing who you can count on to get everybody in the right spot," said Fred Jackson. "He's got veteran leadership."
What is worth noting however, is Cassel is just as new to this offense as Manuel and Taylor. Still, he feels he can lean on his background in a number of different offenses.
"Every system I think I've had eight coordinators in seven years, there is always carry over in terms of concepts," Cassel said. "Everybody kind of has something similar. It's the terminology that you have to grasp and master so you know what you're trying to achieve. That's why you've got to put in the time in the study room."
Production
Rex Ryan is an 'end result' kind of coach. The process often matters less to him than the final outcome. Consistency obviously contributes to this part of the competition because a quarterback can't be productive if his accuracy and decision making aren't on point.
This naturally applies to the performance in preseason games, but also through the daily grind in the team portions of training camp practices.
"Obviously production overrides everything," said Ryan. "It doesn't matter what it looks like if it gets there. Just protect the football. Don't put the team at risk. Be productive. If he's open, get him the football. If he's not, don't force the issue."
That's been Taylor's approach from the beginning. Getting just as many opportunities as Cassel and Manuel has allowed Taylor to focus only on his personal play.
"All I can do is control my daily performance and how I prepare and that's the main thing I'm focused on right now is prepare as much as possible and move the offense when I'm in and take care of my job," he said. "I can't let any of the other stuff affect how I go into a practice."
Reps
As even as the coaching staff has tried to make it in the practice setting, circumstances will surface that must be factored in to the performance of each of the quarterbacks. For example, if one quarterback struggles in practice, but he saw the most reps against Buffalo's first team defense, it will presumably be factored in should another QB excel in more action against second and third teamers.
Such situations could also arise in preseason games based on how long opponents choose to play their starters as well as how long Buffalo's quarterbacks get to play with their own first unit teammates.
The coaching staff plans to conduct two simultaneous team segments on two different fields at camp to mitigate such an imbalance, but it will be hard to keep everything completely even.
"I figured that's what it kind of would be anyway just by the way we've been rotating in OTAs and in minicamp," said EJ Manuel. "It is what it is. I think the way you have to go into this thing is do your best with the reps that you get."
Teammate chemistry
This is perhaps one of the most underrated parts of a quarterback evaluation in a competition. A signal caller who has on field chemistry with his teammates is often most effective in raising the level of play of those teammates. If his teammates believe he can make them better that only instills their confidence in him as their offensive leader.
"They need to lead the team," said offensive coordinator Greg Roman. "Every play is a little bit different. So they've got to execute the plays and handle them accordingly."
On field chemistry can take time, so this part of the evaluation might not begin to surface until the preseason game schedule is underway. Toward the back half of training camp one quarterback should be able to demonstrate more effective connections with his skill position players.
"I think it differs from one guy to the next," said Cassel of getting a feel for teammates within the offense. "It's just repetition and building a rapport and understanding how a guy likes to come out of a break or the different mannerisms he might have. But it definitely takes a little bit of time."
It's clear that Ryan and Roman are hopeful that one quarterback clearly separates from the other two and makes the decision an easy one. If that doesn't happen however, it sounds as if they're comfortable with stretching the quarterback competition out as far as it needs to go to make a sound choice.
"I think the number one thing is to pick the right guy," said Ryan. "We have some right guys, but the right guy might be in the number one spot, the two spot, whatever the case may be. But that's the number one thing. Is time on our side a little bit? Yes it is. In an ideal world, would you rather have your quarterback named by now? Yeah. That's an ideal situation. But you know what—we're not there. We're in an ideal situation to have competition at that spot and I welcome it." ![](http://bufbills.co/ccarticle588)