Coming to a new team isn't always easy. Players have to learn new schemes under new coaches and interact in a locker room that isn't familiar with them. But players are expected to produce on Sundays no matter what.
The Bills brought in 19 free agents this offseason. Here are seven candidates who could have the greatest impact.
Brown knows he's not a traditional No. 1 wide receiver, lacking the size and body that others in the NFL like Julio Jones and AJ Green have. Still, Brown has elite speed and a knack for gaining separation on fly routes that should fit right in with Josh Allen's love for the deep ball.
Brown has bounced around now on his third team in three years. Last year he finished with 715 yards and five touchdowns. Brown would have led the Bills in yards and come in second to Zay Jones in touchdowns with those figures.
Brown has been working hard to mesh with his new teammates.
"In the film room and definitely on the field, it's communication," Brown said. "We communicate and help each other of course."
Brown isn't the only free agent acquisition the Bills made at wide receiver.
Wide receiver Cole Beasley
Beasley has a pedigree for being one of the most consistent and reliable receiver options in the NFL. He's known for his ability to separate from defensive backs and knows exactly where he needs to be on third downs.
Allen referred to Beasley as his "safety valve" and Beasley commented how he'll always be in Allen's ear telling him what to expect and how to work on timing together.
Beasley will enter into a similar role he had with Dallas and take over as Buffalo's slot receiver.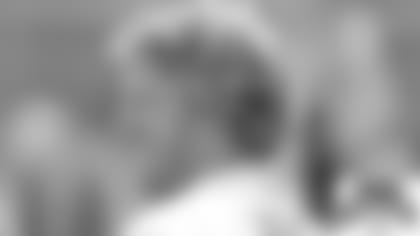 Gore has 14 years of NFL experience and has gained 14,748 yards, which is more than any other active running back. Gore is a model of consistency and has carved out one of the finest NFL careers a running back could have after suffering horrific injuries in college.
Gore will challenge with LeSean McCoy and rookie Devin Singletary for carries but there's no one else McCoy would want to be with.
"I actually was begging him to come," McCoy said. "Two years ago we were trying to get Frank and coach (Sean McDermott) asked if I'd like to play with him and I said 'yeah.'"
Now at 36, Gore has shown no signs of slowing down.
Gaines returns to the Bills after a season away with Cleveland. Gaines is still aware and knowledgeable of the Bills defense and what's to be expected of him.
"I felt comfortable and confident in this defense," Gaines said. "The guys that are here, it's a good camaraderie, good team environment. Nobody's too big for the team, so I was really excited to get back."
In 2017 with the Bills, Gaines started 11 games and made 59 tackles, one interception and nine passes defensed.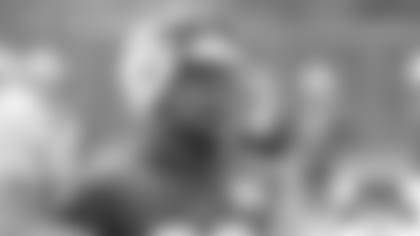 Johnson was a first-round pick in 2015 of the Texans but has struggled to remain on the field throughout. He made 18 stars in 35 career games in Houston. He accumulated 128 tackles, 14 passes defensed and one interception in his four NFL seasons.
Johnson has been a standout at cornerback this offseason and will be involved in one of the most intense position battles with Levi Wallace and EJ Gaines.
"You can see that it's a team on the rise," Johnson said. "It's a team where the guys are eager to be part of this culture. It's a healthy culture here and I'm looking to add to it."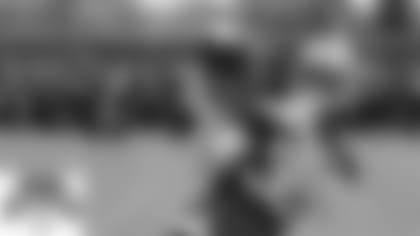 Morse was Buffalo's prized free-agent acquisition of the offseason. The Bills paid for a top-end center who looks to solidify the offensive line for the first time since Eric Wood was forced into retirement.
Despite the shuffling on the line, Morse has been immediately slotted into the starting position at center. Morse will have work to do with Allen, but says he's on the same trajectory as 2018 NFL MVP Patrick Mahomes.
"It's all about us guys going out there making his job as easy as possible," Morse said. " That means protecting him and helping him out because that quarterback positions comes at you quick and he's really taken that with grace."
Nsekhe has one of the most interesting stories for an NFL career. He was a 27-year old rookie after a career in the Arena Football League, then bounced around for three seasons before latching on with the Redskins at age 30, and now will play the next two seasons with the Bills.
Nsekhe has only played in 56 career games at 33-years old which means he has a lot of football left to play. He hopes to land the starting right tackle job.