Tre'Davious White will be the Bills No. 1 corner this season, but who's going to line up opposite him? Levi Wallace was the starter at the end of last year, but can he hold of the free agent acquisitions of Kevin Johnson and EJ Gaines for the Week 1 starting role at right cornerback?
Wallace, a 2018 undrafted free agent from Alabama, has the least starting experience of the three. But Wallace has no reason to be worried about competition for his job. At Alabama, Wallace was a walk-on competing with five-star recruits for a starting spot and he earned it his senior season.
"Those guys come in, and they're hungry, you know?" Wallace said. "So it just makes me step up my craft and try to master what I do even at a higher level. But it's been good, and, like I said, the receivers have pushed us as well, with John Brown and Robert Foster even coming back, you know, it's been really good to go against those guys, and they make us better."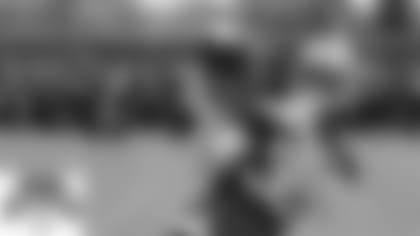 Head coach Sean McDermott shares a similar sentiment toward the competition the three have so far.
"Levi [Wallace] and his growth and story has been well documented for the last couple of weeks. He's earned that," McDermott said. "Then Kevin [Johnson] and EJ [Gaines] and the rest of the guys have been in there battling as well. What I love about Kevin is that he's gotten his hands on some footballs the last few weeks here and taken the ball away a few times. So, his mindset has been impressive just from his mental toughness and his focus at this point. That's been good to see."
Johnson was held in high regard coming out of the draft by McDermott and wasn't surprised he was a first-round pick in 2015 out of Wake Forest.
"He's had a tough career in terms of his challenges with injuries," McDermott said. "That said, what I've seen to this point is a young man who is extremely focused, works extremely hard, is smart, plays the game the way that we want it to be played."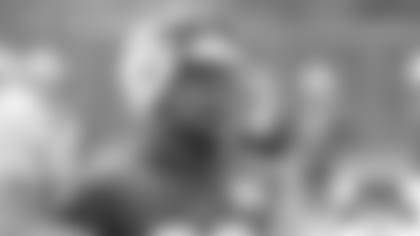 McDermott has emphasized this offseason how he wants to see an increase in the turnover numbers in 2019 and how important it was for Johnson to get his hands on footballs. To this point he's loved his mindset.
Gaines was with the Bills during McDermott's first year as head coach in 2017. Gaines improved more than any single player from 2016 to 2017 when he joined the Bills, according to Pro Football Focus. His grade jumped over 49 points to an 86.6 grade in 2017.
Gaines knows the Bills defense and has chemistry with other members of the secondary like White, Jordan Poyer and Micah Hyde. Communication is key for the secondary and Gaines familiarity with the defense personnel is definitely a positive.
All three have a solid case for the starting spot in what should be one of the most competitive position battles during training camp.