The Bills have more options in the passing game this season but without a solid number one option the question remains on who will be the top target in the passing game for 2019.
Buffalo returns its top two receivers from last year, Zay Jones and Robert Foster. Each will have to compete against free-agent signees John Brown and Cole Beasley for snaps and targets.
Jones is the longest tenured Bill of the four. Now gearing up for his third training camp with Buffalo, Jones looks to build off of his productive 2018 season that saw him lead the team in receiving yards (652) and touchdowns (7).
Playing in all 16 games last season, Jones was targeted 102 times, totaling 56 receptions. The receptions were also a team-high number. Jones appears to be bigger and stronger after adding eight to 10 pounds of lean muscle mass to his body this offseason.
The other change for Jones this offseason, he's healthy.
Jones missed all of spring workouts in 2018 and missed the first week of training camp because of shoulder surgery in January and knee surgery in May. Jones will be a full-go when training camp begins this year which could lead to him having a breakout season and potentially leading the team.
Foster and Allen's rapport is well known. The two spent time copious amounts of time together during training camp in 2018 and it paid off hallway through last season. Foster recorded more receiving yards in his first NFL season than he did in four years at Alabama.
The second-year wideout flashed ability that was unknown to anyone and in retrospect it's surprising he was cut from the roster at one point last season. Foster fits the mold as Josh Allen's ideal deep threat. He's already shown the ability to beat defenses over the top with his speed. He also averaged 20 yards per reception last season.
Foster says that Allen knows what routes he wants to run and looks for him at those moments. If Foster can repeat what we saw at the end of 2018 then he could be the Bills top big-play threat.
Beasley has been vocal about being underutilized in Dallas and wants to show he's the same receiver that posted career highs in 2016 with 75 receptions and 833 yards. Beasley is expected to receive a heavy workload out of the slot and should finish the year with the most targets if he shows he's still the same reliable check down option he was in Dallas.
Beasley is a crafty receiver who despite his size finds a way to get open no matter who's covering him thanks to elite short-area quickness. Plus, he catches nearly every ball thrown his way.
The Bills receiving unit as a whole struggles with drops in 2018 and Beasley will be a consistent option to look toward on every down.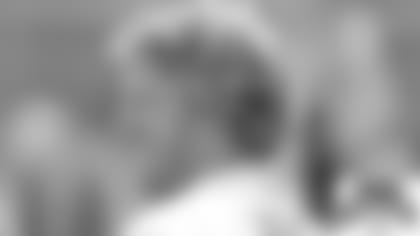 Brown was the number one passing option in Baltimore before they switched quarterbacks from Joe Flacco to Lamar Jackson. Brown was on pace to surpass 1,000 yards with Flacco as his QB. Instead, the Ravens switched to an offensive scheme that didn't play to Brown's strengths.
Brown is the only current Bills wide receiver to reach the 1,000 yard mark, doing so in 2015 with Arizona. Brown has worked with backup QB Matt Barkley in Arizona and the two continued to work together after practice this past spring. While it's not Allen throwing to him, there is a benefit to having a quarterback know how to emphasize your strengths.
Brown was consistently targeted by Allen during spring workouts whether he was trying to stretch the field or looking for Brown underneath. Brown and Allen still have some ground to cover in terms of on-field chemistry, but if they can pull it together it will bode well for the offense come the regular season.
All four wideouts are expected to play a significant role in the offense this season but since the Bills lack the traditional number one option, the roles and starters will have to be set during training camp.
Much like the offensive line, the starters for Week 1 of the season might not be the best players but the group that meshes the best with Allen and fits in the offense as a whole. That could go a long way for Jones and Foster who have shown in the past that they can be playmakers in the Bills passing game.