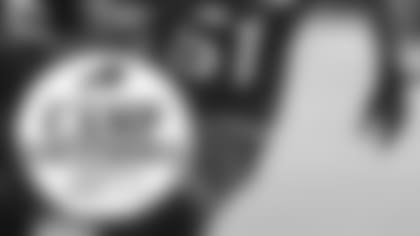 ](http://bufbills.co/campcountdownarticle)

Camp Countdown presented by M&T Bank will examine some of the more pressing issues facing the team on the field as they make their final preparations for the regular season. We also focus on a few different areas that impact the team off the field. We'll address these subjects one at a time until training camp begins. Here now is the latest daily installment as we carefully probe for some of the answers the Buffalo Bills have to come up with between July 30 and the Sept. 13 opener at Ralph Wilson Stadium against Indianapolis. ![](http://bufbills.co/ccarticle300)
Each year there are a certain handful of players who heading into training camp fly under the radar as fans attend practice at St. John Fisher. Here is the short list of sleepers you'll want to keep your eye on as we move through the month of August and the preseason.
Michael BuchananSigned in early June after he was released by New England, Buchanan has the body type to play with his hand on the ground in a 3-4 scheme. His long, angular 6-6 frame is similar to Manny Lawson. Buchanan is more comfortable up on the line than off the ball, but if he flashes enough he could push for the last job on the defensive line.
Alex CarringtonHe's returned to a defensive line that is arguably deeper in talent than when he left, but Carrington is seen as a more than capable combination player. That's valuable in a hybrid defense that intends to be multiple up front. The six-year vet can line up on the interior in a 4-3 or as a five technique in a 3-4.
Tyson ChandlerWith Wayne Hunter now on the roster his chances of being on the 53 have been reduced, but Chandler has good feet for an undrafted rookie. How he fares in pads will tell the true tale. Still, there's ability there and the Bills might be happy to work to develop it on the practice squad.
Marqueis GrayGray really came on late in the spring practices. A supremely versatile talent, Gray has the athleticism to serve as a valuable understudy to Charles Clay. For as varied a scheme as Greg Roman has Gray might be just the complement at tight end that he needs.
Jonathan MeeksInjuries compromised each of the last two seasons for Meeks, but in the spring he demonstrated the best speed and range of the safety group on the field. If his game keeps moving forward when the pads go on Meeks may finally show why the Bills liked him as much as they did in the 2013 draft.   Karlos Williams
He's at an extraordinarily deep position, but he got reps ahead of Bryce Brown at times in the spring. With his size (6-1, 230), body lean, speed and athleticism, Williams might move a veteran off the back side of the depth chart at running back and provide valuable special teams help as a rookie. ![](http://bufbills.co/ccarticle588)