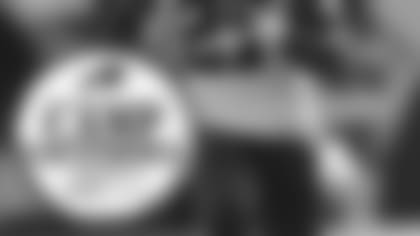 ](http://bufbills.co/campcountdownarticle)

One of the most tightly contested position battles during training camp will be at strong safety. With Da'norris Searcy now a Tennessee Titan, the starting job is anyone's for the taking. According to head coach Rex Ryan, the competition should go deep into training camp. ![](http://bufbills.co/ccarticle300)
"I think all those guys, they've all had some real positive plays," Ryan said. "but I still think we got to get better as we go before I'm real comfortable with any guy taking over."
Here's a look at five contenders for the strong safety job.
Bacarri Rambo
Rambo came to the Bills late last season, but made a significant impact. He picked off Aaron Rodgers twice in Buffalo's Week 15 victory over the Green Bay Packers. While Aaron Williams was rehabbing this spring, Rambo took first team reps.
Rambo's journey to the Bills last season was not easy. The Washington Redskins waived him after just two games. The Bills didn't pick him up until after Week 12. The entire ordeal was humbling for Rambo.
"I cannot allow myself to think I'll ever get another second chance," he said. "I've got to play each down like its my last and just go out there and have fun and do the best I can do."
Jonathan Meeks
Although he's been injured the past two seasons, Meeks might be the most athletic candidate for the job. This spring, he proved that he could still cover a lot of ground and make plays on the ball.
"That was a chance for me to build some confidence to show these new coaches that I have range and what I can do," Meeks said. "It solidified for me that I can still run around and I feel faster and stronger. My body feels rested so that year helped me out."
Meeks took mostly second team reps throughout the spring. But in the new defensive scheme, that doesn't mean diminished playing time. According to Meeks, all of the candidates can play and could see the field come Week 1.
"The competition is going to bring the best out of all of us. There will be times where all of us will be able to fill multiple safeties at one time," he said. "It'll be the best of the best. It'll work out in our favor."
Duke Williams
Williams is the hardest hitter in the group. His physical play alongside Searcy last season was a big reason why Buffalo's secondary was one of the best in the league. During spring practices, Williams took first team reps alongside Rambo while Aaron Williams was injured. Ryan had high praise for Williams this spring.
"I think Duke is a guy who has the physical traits you look for," Ryan said. "He loves to play. He's a tough, physical guy and he can run."
Williams has spent a significant amount of time this offseason studying the playbook and learning to be the leader of the defense, something he says he learned from Searcy.
"He taught me the importance of studying—how much film to watch, what to watch on the film," he said. "The athletic and physical part is there, I just have to get it all down mentally and I think I'll be prepared."
Corey Graham
Graham has the most NFL experience out of anybody in the group. His disadvantage, however, is that that experience is mostly at cornerback, not safety. This means that he was learning on the job this spring. He took a lot of first and second team reps throughout the practices.
"We've been talking about all offseason so it's nothing new," Graham said. "So I'm preparing myself for training camp so I'll be ready … I'll learn as much as I possibly can and we'll see how it goes."
One advantage of having experience at a different position is that it gives Graham versatility. Graham plays smart and anticipates where the ball will be well. According to Ryan, this has helped his transition go smoothly.
"Corey is a guy that is a rare talent," Ryan said. "He's smart and I think that's the prerequisite at that position. He looks good to me."
Ladler is the dark horse of the group. He is quick and can run well, but needs to work on coverage if he wants to see significant playing time. Ladler appeared in just two games last season, making four tackles.
That is not to say that Ladler doesn't have the ability to play safety. During his senior season at Vanderbilt University, he had five interceptions (second in the Southeastern Conference) and five forced fumbles (first in the SEC). He also finished second in the SEC with 64 solo tackles.
For Ladler to see the field in his sophomore season with the Bills, he'll need to be the ball hawk he was in college. With so much talent competing for the starting job, it would be hard for Ladler to earn the starting job. That being said, there could definitely be a roster spot for the young safety come September. ![](http://bufbills.co/ccarticle588)