1. Grantland.com, Bill Barnwell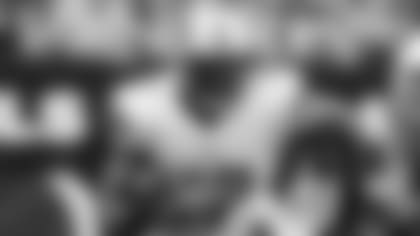 Estimated Cap Space: $24,417,410 
Likely Cuts: QB Kevin Kolb
Who They Should Keep: S Jairus Byrd
Who They Should Sign: TE Brandon Pettigrew, G Zane Beadles, LB Wesley Woodyard
Byrd is unlikely to return to Buffalo, which seems like a shame for a team that did such a solid job of developing him into an upper-echelon free safety. If he doesn't return, the Bills would likely need to look toward somebody like Malcolm Jenkins as a replacement. Pettigrew's often a frustrating player, but he's also the most complete tight end on the market, and the Bills are desperately thin in that spot, with Tony Moeaki possibly starting there in 2014. And hey, stealing from the Broncos isn't the worst idea; Beadles is a good-enough athlete to adapt to Buffalo's scheme and serve as the replacement to Andy Levitre that Buffalo needed a year ago, and Woodyard could fill in as the weakside linebacker next to Kiko Alonso.
2. CBS Sports, Pete Prisco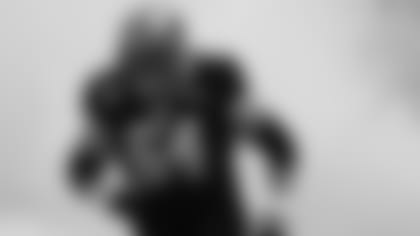 Zach Strief, T, Saints: They had big problems at right tackle with Erik Pears last season. Strief is coming off a good season. He played for Doug Marrone in New Orleans.
3. CBS Sports, Josh Katzowitz
Byrd is the biggest free agent the Bills have to worry about, and though it sounds like the team wants to retain his services -- and for good reason; he has been one of the best safeties in the game -- it's unclear if Byrd wants the same. Either way, whichever squad signs Byrd could pay him the richest contract a safety has even seen. Depending on what the team does with Byrd, safety Jim Leonhard -- who also recorded four interceptions this season -- could be back next year.
It makes sense that the team wouldn't re-sign tight end Scott Chandler (the team recently signed Tony Moeaki) or linebacker Arthur Moats (who lost much of his playing time late in the season). Considering kicker Dan Carpenter is coming off the best season of his career -- and one of the best kicking seasons in team history -- the Bills likely will look to return him to Buffalo next year.
Assuming the team likes Manuel and wants to build the offense around him, the Bills could use a top-notch receiver. That could be Steve Johnson, or the Bills could look outside at a player like Eric Decker, Emmanuel Sanders or Andre Roberts -- somebody who possibly could be a No. 1 receiver type but wouldn't cost them that much money.
The team already has signed Moeaki, and if Buffalo decides to let go of Scott Chandler, the team could sign a player like Fred Davis to take his place. Yes, he fell out of favor in Washington, but he has the talent to make an impact on offense.
4. NFL.com, Elliott Harrison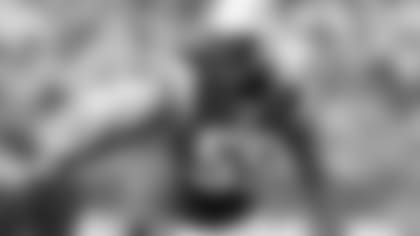 Top priority in free agency: Linebacker.
Bills fans perusing free-agency discussions must be getting awfully tired of seeing Jairus Byrd's name popping up everywhere. Sure, the Pro Bowl safety is a true playmaker and, with the open market looming, a big question mark. Still, the fact remains that he is merely a safety and did not single-handedly define the 2013 Bills. Just sayin': All this attention seems a little excessive. And remember, fellow Bills safety Aaron Williams wasn't too shabby last year -- in fact, Buffalo just rewarded him witha four-year, $26 million extension. So it's not like the position becomes a barren wasteland if Byrd walks (which is not a foregone conclusion, by the way, according to Ian Rapoport).
Linebacker, quite frankly, is the team's most serious need. Sure, Kiko Alonso is fresh off a splendid debut season, but the runner-up for Defensive Rookie of the Year could be ticketed for a position change. After deploying Alonso in the middle of former coordinator Mike Pettine's hybrid defense in 2013, the Bills are talking about moving the linebacker to the weak side in new coordinator Jim Schwartz's 4-3 scheme. OK, seems feasible. But who is going to man the strong side and the middle? Nigel Bradham? Manny Lawson (who turns 30 in July)? Arthur Moats wasn't bad last season, but he'll be a free agent. With around $25 million to spend, the Bills can re-sign Moats if they like. However, taking a shot at Brandon Spikes -- a familiar face who has enjoyed prior success in the division with the Patriots -- might make some sense.
It should be noted that you can make just as strong a case for addressing the offensive line, which I expect Buffalo to do (multiple times) in the upcoming draft.
Other areas of interest: Offensive line, tight end, safety.
5. Yahoo.com, Eric Edholm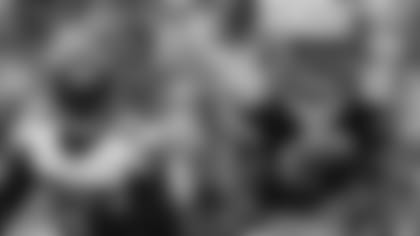 Reasons for optimism: This could be a top-five defense (really) if they can upgrade the secondary and add just a little more depth across the board. New coordinator Jim Schwartz's scheme will be a little different from that of Mike Pettine, who left after a year to take the Cleveland Browns' head coaching job, but it won't be a massive switch. This front seven could be special. If Manuel can make a big jump in Year 2 with a full offseason of work and the Bills can add a few more playmakers and blockers, the offense won't be a liability anymore.
Best-case offseason scenario: The Bills can let Byrd walk in free agency and save the cap space to fill a number of needs of lower and medium urgency, and they probably can take the best player available with the No. 9 overall pick — someone talented should be there for them. The offense needs another playmaker — a big receiver or tight end would be ideal — to pair with C.J. Spiller, Fred Jackson and Johnson, if he's still on the team. Manuel must make strides from now until training camp, but pressing him a little with some competition is a smart idea.
6. Pro Football Focus, Gordon McGuiness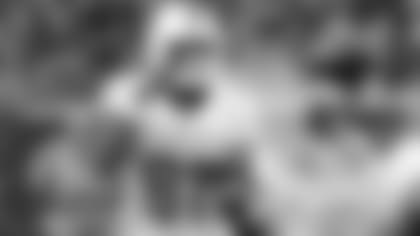 Even if they do bring back soon to be free agent Scott Chandler, tight end is definitely a position that the Bills could, and probably should, look to upgrade. Chandler wasn't a terrible player last season, but put up just 655 yards as a receiver, while grading negatively as a blocker. If they don't re-sign him, it would be Lee Smith who would project as the current starter and, while he was a solid blocker in 2013, he saw just nine passes thrown his way all season.
Free agent fix: It's likely that Jimmy Graham and Dennis Pitta never hit the open market, with their respective teams ready to apply the franchise tag to ensure they go nowhere this offseason. Assuming that is the case, it might be smart for the Bills to take a gamble, even on a one year, "prove it" deal on former Miami Dolphins and New York Jets tight end Dustin Keller. After suffering a horrific knee injury in preseason, teams might be scared away from him, but keep in mind that during his last full season in 2011, he was sixth among tight ends in Yards Per Route Run. He comes with a risk, but definitely has some upside that makes it worthwhile.
7. NFL.com, Marc Sessler
It starts on defense, where Cleveland's elongated coaching search landed on Mike Pettine and left the Bills without a coordinator. Jim Schwartz is a proven replacement, but Pettine transformed Buffalo into a top 10 unit that piled up a franchise-record 57 sacks. On offense, we'll be watching to see if the team adds quarterback competition for second-year pro EJ Manuel. If they don't, he will be given a more robust playbook to work with come September. If he isn't up to the challenge, Bills fans are in for a long season.
» S Jairus Byrd: Buffalo's biggest free agent by far. NFL Media Insider Ian Rapoport reported last week that the Bills want to craft a long-term deal for Byrd, but they'll use the franchise tag if they can't get one done by March 3. If he's tagged, we're likely in for another long, potentially ugly showdown between the two sides. That is, unless Buffalo tries to trade him -- maybe to the Browns?
» TE Scott Chandler: "I'm hoping he decides to come back, I really do," coach Doug Marrone said of Chandler. Coming off a torn ACL, the tight end compiled career highs in receptions and receiving yards, but he's far from a dynamic pass-catcher. If they keep him, we'd like to see Buffalo acquire another tight end who can hurt opponents after the catch. I don't see Tony Moeaki as the answer.
» K Dan Carpenter: Hitting on 33-of-36 field goals, Carpenter enjoyed his finest season yet. He's a sensible target for a re-signing.
Other key free agents: OT Thomas Welch, DE Alex Carrington, LB Arthur Moats, S Jim Leonhard
Offseason crystal ball
Buffalo, with decent cap room, is ripe to chase a big-name free-agent receiver or grab a wideout in the draft. Look for tight end to be another priority in May, along with adding youth to the offensive line. The Bills aren't going to select another first-round passer, but general manager Doug Whaley left the door open to drafting a "bigger" signal-caller in the later rounds. On defense, Whaley also talked about Kiko Alonso potentially moving to outside linebacker, which would leave the team looking for help inside.
8. Bleacher Report, Brandon Croce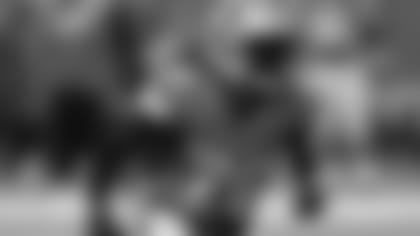 With the likely departure of Jairus Byrd, the Buffalo Bills front office will need to have a strong offseason to bring back up the spirits of the fanbase.
This doesn't mean it needs to sign the top free agent available but focus instead on signing free agents who can contribute and help eliminate weaknesses.
It will not be an easy task as there are a number of holes within the roster, particularly at offensive line, tight end, linebacker and probably free safety (depending on what happens to Byrd). All these positions will not be able to be filled in free agency. If the team is able to address a few before the draft, it will allow them to be more flexible in May.
This list breaks down the positive and negatives of those free agents and which could play a role in whether the Bills will pursue them or not.