He went by the nickname of 'Gentle Ben.' The teammates of Ben Williams were always taken with his friendly nature off the field. Unfortunately, former defensive end passed away from natural causes on Monday.
On the field, Williams was a mainstay on Buffalo's defensive line for 10 seasons. A Bills third-round pick out of Ole Miss in 1976, Williams was the first African American to be drafted out of the University of Mississippi.
Part of the early 1980's playoff teams under head coach Chuck Knox, Williams' was named to his first Pro Bowl in 1982 and put up a career season a year later when he registered 10 sacks.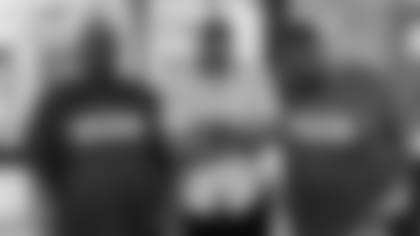 Williams spent his entire NFL career with the Bills from 1976 to 1985 and is one of the most beloved teammates in franchise history. Bills Hall of Famer, Bruce Smith, has often commented on how Williams helped him with his technique as a rookie in what was Williams final season.
Last fall, Williams did make it back for his first 'Bills Legends Weekend' since he retired from football and saw many of his former teammates.
A revered alum at Ole Miss, Williams endowed the Ben Williams Minority Scholarship Fund at the school in 1992 and is also a member of the 'Ole Miss Team of the Century.' And in 1997 he was the first African American from Ole Miss to be inducted into the Mississippi Sports Hall of Fame.
Williams was 65-years old.