Free agency opens at 4 pm on March 11th at 4 pm. For the rest of the week we'll be previewing some of the positions where Buffalo might look to improve their roster, and try to find possible fits for the Bills. We begin our series with the tight end position.
The tight end position in 2013 proved to be the most reliable on Buffalo's offense when it came to their passing game. It was due in part to a slew of games lost to injury by three of their top four receivers at different points in the season. As a result Scott Chandler led the team in receptions and receiving yards come season's end, but he's an unrestricted free agent. There are other candidates on Buffalo's roster to step into a larger role, but the Bills could be in the market for an upgrade if one can be found at the right value.
THE HEAVY HITTERS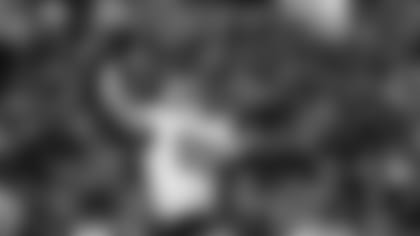 Jimmy Graham – New Orleans –The Saints top tight end was hit with the non-exclusive franchise tag, which means another team could sign him to an offer sheet, but if New Orleans did not match that team would have to hand over a pair of first-round draft choices to the Saints. As valuable as Graham is it's still a steep price that teams on the whole are largely unwilling to pay.
Jermichael Finley – Green Bay –Finley can be a dynamic weapon in the passing game as well, but his neck injury last season that required spinal fusion surgery might scare some teams off. Getting a team's medical staff to clear him will be the first hurdle, but all indications are he has had an impressive recovery. There aren't many athletes like him available on the open market. Who takes that risk?
MIDDLE-MARKET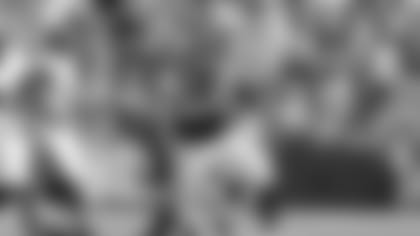 Scott Chandler – Buffalo –Despite playing with a rookie quarterback Chandler posted career highs in catches and receiving yards, which are superior to every other free agent tight end available (not counting Graham who has been franchised).
Jeff Cumberland – NY Jets –A former wide receiver, Cumberland offers great speed as a detached tight end. He's still developing as a passing weapon, but offers an undeniable size mismatch in the red zone. He could be attractive to an offense looking to grow and develop that position.
Ed Dickson – Baltimore –An athletic player, who should have a more polished game now that he's spent four seasons in the NFL. He's three years removed from his only 50-catch season and couldn't reach that plateau despite Dennis Pitta being out for all but four games in 2013.
Garrett Graham – Houston –He proved himself as a very good pass catching weapon with the Texans last season with 49 catches for almost 550 yards and five touchdowns. Offering good size at the position he's a willing blocker and makes the tough catches.
Andrew Quarless – Green Bay –Jermichael Finley's backup got more time in the Packers passing game and posted a career-high 32 receptions for 312 yards and a pair of touchdowns. Quarless was just hitting his stride in the Green Bay offense as the season ended offering a sign of potential in the years to come.
VETERAN OPTIONS
Michael Hoomanuwanui – New England
Brandon Myers – NY Giants
Brandon Pettigrew – Detroit
POSSIBLE FITS FOR BILLS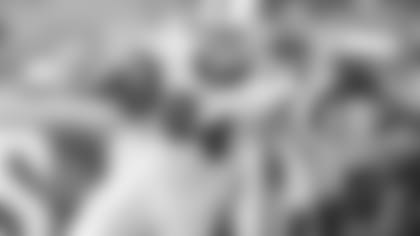 Scott Chandler – Buffalo – The Bills would like to return the size mismatch tight end to the fold, especially knowing Chandler's familiarity with the offense. Whether the two sides agree remains to be seen.
Garrett Graham – Houston –The Texans are trying to re-sign Graham, especially with Owen Daniels in his last year of his contract. At 28, Graham will get interest on the open market and offers good athleticism in the pass game, though he does have an injury history.
Andrew Quarless – Green Bay –He finished the 2013 season on a high note with two six-catch games in one-point wins over Atlanta and Dallas with touchdown receptions in both contests. The Brooklyn native could be an interesting option.