Free agency opens on March 11th at 4 pm. Leading up to Tuesday we'll be previewing some of the positions where Buffalo might look to improve their roster, and try to find possible fits for the Bills. We continue our series with the wide receiver position.
Buffalo invested heavily in the wide receiver position in the NFL draft last spring with second and third round picks used on Robert Woods and Marquise Goodwin. While both have promising futures, adding a target that plays big and offers more size sounds like a priority in the Bills front office. With so much youth in the receiving corps, might Buffalo choose to go the veteran free agent route?
THE HEAVY HITTERS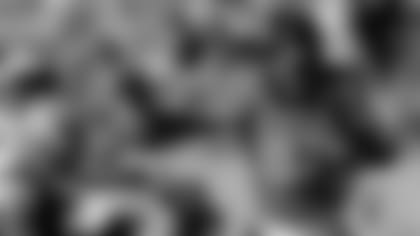 Eric Decker – Denver –With back-to-back 1,000-yard receiving seasons including a career-best 1,288- yard campaign in 2013 and 23 touchdown catches the past two years Decker is going to land a windfall contract in free agency whether he's capable of being a true number one wideout or not.
Julian Edelman – New England –A year ago he's be toward the bottom of the middle market, but no one has him slotted there now after a 105-catch, 1,056-yard season in 2013. His size is a hindrance, but his durability through the course of last season helps him.
Golden Tate – Seattle –Again another player who might be questionable for this category, but in a thin market he could wind up in this category and sign for big money somewhere besides Seattle. He's not a burner or an expert route runner, but he is a playmaker who is still improving.
MIDDLE-MARKET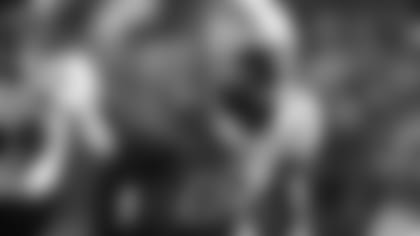 Danario Alexander –He has solid production when healthy, but the problem is he's struggled to stay on the field. Coming off another knee injury in 2013, which led to surgery in January, his suitors figure to be limited despite quality skills.
Jacoby Jones – Baltimore –He had a knee injury in 2013 that limited him to nine games, but he offers deep speed as an outside vertical threat. For his size however, he doesn't win as many jump balls as he probably should. He can also serve as a return man.
James Jones – Green Bay –He has good numbers thanks to Green Bay's pass heavy offense, but some wonder if he's a product of the system. Still, a 14-touchdown season in 2012 has to count for something. What counts against him is he turns 30 at the end of the month.
Dexter McCluster – Kansas City –A speed threat out of the slot, McCluster also has the ability to line up at running back and return kicks or punts. He has shown he can take hits despite his small stature. McCluster however, is limited in terms of the number of teams he'll fit.
Hakeem Nicks – NY Giants –He has struggled through injuries for the better part of the last two seasons and it's robbed him of some of his speed. When healthy he's productive, but at this point Nicks carries a fair amount of risk.
Emmanuel Sanders – Pittsburgh –His slight build makes him a better fit in the slot against smaller corners. Put up solid numbers last season despite some drops. He still needs to build more consistency into his game.
Jerome Simpson – Minnesota –He has always had great athletic potential, but his game has not developed to maximize it. Simpson has enough raw talent to turn in some game changing plays here and there, but consistency is an issue.
VETERAN OPTIONS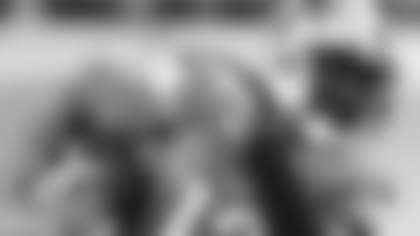 Jerricho Cotchery – Pittsburgh
Robert Meacham – San Diego
Santana Moss - Washington
Possible fits for the Bills
The Bills are looking for a true size matchup presence outside who opponents specifically game plan for each week. I don't know that such a player exists in this free agent market. Sidney Rice has the measurables, but is coming off an ACL injury. James Jones has the numbers, but doesn't always play big. Eric Decker could be that guy, but his price tag will be in the stratosphere.
Buffalo may very well have to lean on one of the deepest receiver classes since 1996.