Cheektowaga native and long-time Bills Fan Gary Schmidt is the September honoree of the 2022-23 Buffalo Bills Season Ticket Member of the Month Program.
Schmidt has been attending Bills games with his family since 1964. He was eight years old when his dad, John, became a season ticket member in 1960, but he had to wait a few years before experiencing his first game. Schmidt would later take over the season ticket member title in 1977 when his dad's season tickets were transferred over to him, and he's been a dedicated fan and STM ever since.
When reflecting on his time as a Bills fan, one game stands out among the rest.
"My favorite game would have to be the comeback game - the Houston playoff game," Schmidt said. "I was there with my dad (John) and my two brothers (Dan and Mark), and we thankfully stayed the entire game."
Given that the Bills recovered from a 32-point deficit against the Houston Oilers to win in overtime, 41-38, Schmidt is still thankful to this day that his family decided to stay in their seats at Rich Stadium until the very end of the game and not leave early.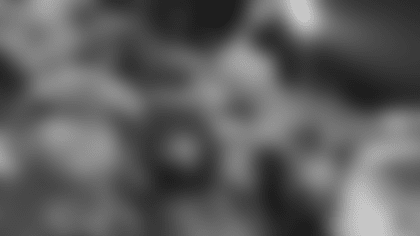 As for his game-day routine, he starts the day off at a tailgate. Schmidt and his son, Jefferey, are joined by family and friends in a parking lot off of Southwestern Ave. to kick off the festivities with a pre-game meal.
"We vary it up game to game," Schmidt said. "Something different every game. It could be sausage, or it could be hamburgers, whatever we decide that week."
Now Schmidt has seen a lot of different players in Bills uniforms over the past 50+ seasons and has had a handful of favorites since he started following the team. But his current favorite player is a Bills linebacker.
"There's so many, but I'd have to say Matt Milano," Schmidt said. "He often seems to be in the right place at the right time, and it seems to me that he's a really hard worker."
Between the culture of the city and the excitement around the Bills, Schmidt is happy to call Buffalo home.
"The friendly people really make this city special," Schmidt said. "Everybody's friendly wherever you go, whether you're at the grocery store or a Bills game."