Jim Kelly hosted his 33rd annual Celebrity Golf Classic at Terry Hills Golf Course in Batavia, NY on Monday.
The annual event is for Jim Kelly's own, Kelly for Kids foundation. The foundation is committed to serving disadvantaged and disabled youth in Western New York through the distribution of grant money raised throughout the year.
The 27-hole course at Terry Hills allows for over 50 foursomes to compete and each is paired with a celebrity golfer. Most celebrities are current or former Bills, but there were players who never even put on a Buffalo jersey like Kurt Warner in attendance.
"Jim Kelly and his family," said Jamestown native and NFL commissioner Rodger Goodell on why he was in attendance. "Listen I'm a huge fan of Jim and who doesn't admire Jim? Not just from his playing days but from the struggles and how he's overcome them, just a huge fan."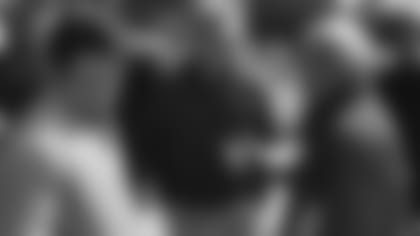 Kelly's struggles include his well-documented battle with cancer and the loss of his son Hunter in 2005. Part of the earnings from the event go toward Hunter's Hope, a charity that helps in providing research for Krabbe disease.
"I know I lost four Super Bowls, but I beat cancer three times and I don't want to have to beat it four," Kelly said. "But it's part of my life, it is what it is. Some of my pain will be with me for the rest of my life but I wouldn't trade it for anything in the world."
The day is more than just a way to raise money to support others. The event is almost a homecoming for the Bills Super Bowl teams of the 1990s. On Saturday, Kelly, Steve Tasker, Bruce Smith, Darryl Talley, Thurman Thomas and others all came together for dinner.
Those Bills and more hit then hit the links on Monday.
The Bills fans in attendance were able to get an off-the-field look at the franchise quarterback. The hope with Allen is that he will be the best QB since Kelly and lead the Bills back to being a consistent playoff team.
"Just continue what he's doing. His second year, he's going to be a whole lot better than the first," said former Bills general manager Bill Polian of Allen. "He'll be comfortable in the offense and will be comfortable knowing what's expected of him."
Polian wants people to remember that it took the Bills three years to win anything with Kelly and Peyton Manning's rookie season was the worst at that point in history.
There's room for growth on the defensive side as well. This years No. 9 pick was Ed Oliver who's expected to replace the production of Kyle Williams in his first NFL season. The main thing that sticks out about Oliver is how hard he plays, says Williams.
Williams sees that Oliver has all the tools and will help him along the way if he can.
Despite talks about the future of the franchise and the direction ownership is taking the day is still spent in celebration of Jim, his family and the foundation.
"I've always knew that I had to give back and wanted to give back through what my father always brought his six boys up to do," Kelly said. "But when you have your own child, like I did with Hunter, it takes on a whole new perspective. It really raises the bar so much higher because I get it. I understand what it means to them. I'm blessed I'm able to be here to do that and be able to make a difference."