It's a question every self-respecting Buffalonian has asked before.
What's a bobsled race without a good tailgate?
Alright, maybe the local masses haven't yet pondered how to bring a Ralph Wilson Stadium tailgate to international bobsled competition, but from his early days on the track to his Olympic gold medal win in 2010 and everywhere in between, Steve Mesler and his family have put the Buffalo in bobsled, tailgates and all.
"My parents and friends in Buffalo would bring 75 to 100 people to Lake Placid for bobsled races and would tailgate in the parking lot," recalled Mesler. "All the countries would stop by because they knew the Mesler's tailgate was going to be there. They would grill out with Sahlen's hot dogs, and they would bring Labatt Blue.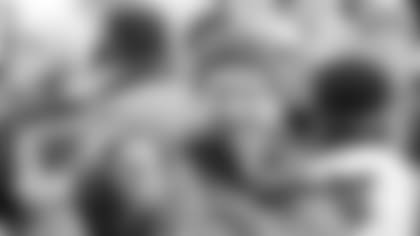 "It was ridiculous," he laughed. "They brought that Buffalo Bills tailgating."
As a young Bills fan growing up in North Buffalo, Mesler and his dad spent their fair share of Sundays in the early 1990s embracing the Ralph's off-the- field camaraderie and watching its on-the-field glory. He witnessed Jim Kelly, Thurman Thomas and Bruce Smith bring athletic pride to their team and their city, never dreaming he would one day do the same.
"You never actually think that when you're a kid," he said, remembering the 10-year old who watched the Bills, wide-eyed. "That's your goal, but when you're a little kid it's so far away."
From City Honors High School, Mesler headed to the University of Florida on a track scholarship. When he wasn't content with ending his athletic career after graduation in 2000, he took interest in bobsledding and was named as an alternate for the 2002 Games in Salt Lake City, Utah.
While certain marquee athletes are offered contracts on which they can support their four years of Olympic training, not all Olympians have that luxury, so Mesler looked for a little help from a friend – or more aptly, a city. Starting with a street party fundraiser on Potomac Avenue, he tapped into the City of Good Neighbors  to support his journey.
"As soon as it was put in front of them, people were like yes, we want to help him," he said. "Our friends and family and random people I have to thank for that. That was the cool thing."
Mesler hit gold in his 3rdOlympics, the 2010 Games in Vancouver, Canada, winning the men's 4-man bobsled with his teammates by .38 seconds. With so many years of fundraising, training, and competing behind him made possible through family, friends and strangers, he said he didn't think for a second about where to head first after the victory.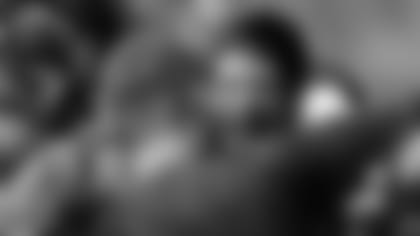 "All I wanted to do was pull through and swim through and get to my parents," he said. "That was the first time I cried that day, when I got to my mom and my dad and my sister and all my friends that were there. I had friends from college and high school that came, and they'd been coming to Olympics after Olympics, so they were hungry for it too."
And like the Bills greats he'd watched 20 years before, he said he suddenly grasped in that moment what they and other sports greats go through in a way he hadn't, and couldn't before.
"I never understood, when you watch guys win the Super Bowl or the Stanley Cup or all these things, and they're getting interviewed right after and they're stuttering," he said. "These really eloquent people who talk a lot can't get out words. I remember thinking, 'You've been waiting for that moment since you were a little kid. How do you not have anything to say?' I talk a lot. When I was getting interviewed afterwards I was just like, 'I don't know how to describe this.' There are still not words for it."
After retiring from Olympic competition, Mesler and his sister Leigh founded Classroom Champions, an organization that links Olympic athletes with classrooms around the U.S. and Canada through digital lessons and repeated interactions to reinforce those lessons and affect change. He's now based in Calgary but visits home frequently, remembering fondly what it was like to give a gold back to the city that gave him his start.
Said Mesler of his journey,"It was quintessentially Buffalo in every single way."