Since he was drafted by the Bills in 2017, cornerback Tre'Davious White has proven time and again that he's truly special. A rising star in the NFL, White – who received his first Pro Bowl bid this year – is also a dedicated family man and committed community advocate. Making it a priority to give back to his hometown of Shreveport, Louisiana, White has quickly become a role model to the area's youth. In celebration of his accomplishments, Green Oaks High School, White's alma mater, recently retired his jersey No. 10.
"It still hasn't sunk in yet. It's an incredible honor," said White with a smile prior to the ceremony. "It's something I'm going to cherish for a lifetime and to have it happen this early, is very special to me."
For White, the touching tribute goes far beyond his achievements on the field, serving as an important reminder of the perseverance and unwavering determination that it took for him to get to this point. Less than one decade ago, White was a student at Green Oaks, working tirelessly to perfect his game and to maintain outstanding marks. Graduating as the valedictorian of his class, with a scholarship to LSU, was clearly just the start for the kid from Cooper Road.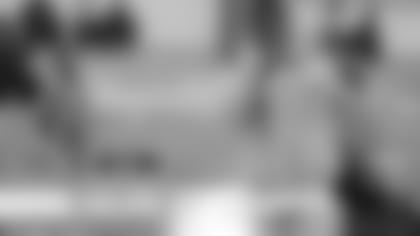 Entering his fourth season with the Bills, White believes that one of his fundamental responsibilities as a professional athlete is to inspire those around him.
"Oh man, that's what it's all about. I believe that I'm in this position for a reason," he said. "God placed me in this position for a reason. I feel like he placed me in this position to be that light, so guys can know that it's possible. It can happen. It's not something that's impossible; you just have to continue to work and continue to put God first and do all of the things you're supposed to do: be a respectful citizen, be a respectful student, be a respectful son, daughter. Great things happen to great people. I always believed that and feel like you always get the energy that you put out – you get it back. So, I think if you live by that type of code, you'll be fine."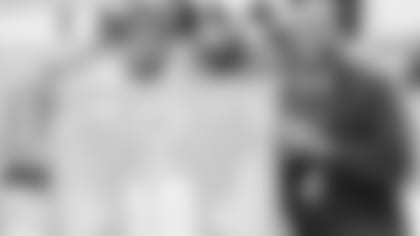 Turning his words into actions, White has consistently shown that he's someone kids in Shreveport and around the globe can look up to. Utilizing his platform to make positive change, White has held free football camps in Louisiana, provided sneakers to athletes in need and given out gifts during the holidays.
A hero to many, White had another surprise for the community up his sleeve during the ceremony. As announced by Green Oaks Principal, Steve Grant, the Bills' defender will be donating $10,000 to the school's football program. The generous gift is, in White's eyes, the least he can do for a city that helped shape him into the man that he is today.
Hopeful that his story will motivate youth to follow in his footsteps and remain focused on their goals, White shared a heartfelt and encouraging message.
"There's a lot that I can say in a short period of time, but just keep dreaming. Don't ever give up on your dreams. Don't ever stop trying. Don't ever stop working hard. Don't ever stop believing in yourself, believing in the process because if success was easy, everybody would have it. There's going to be a lot of trials and tribulations, but when you get through those things, it's going to make your journey to success so much more beautiful…"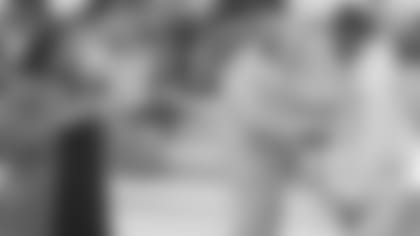 When reviewing White's achievements, it's hard to believe that he's only 25 years old. With a bright future ahead, he's staying true to himself and setting his sights on what's most important to him – helping others.
"…What I can say is that I'm blessed to even be in a position for that to happen for myself and my family," said White when asked about what a contract extension would mean to him. "Whenever it does happen, I don't know what I'm going to do. I don't know how I'm going to feel, but what I do know is that I have two young kids, two sons. Their life is going to be nowhere near as tough as mine. Their education is going to be paid for. Everything that they need in life to succeed, they're going to have. They're not going to have to go through the things that I had to go through to get it. So, that's the part that I'll be most proud of myself for. To be able to set up not only myself, but my family, and be able to give back in the ways that I really want to at this moment."