Bills fans always appreciate a good underdog story. So as the Bills prepare for the 2018 NFL season, the journey of undrafted free agent cornerback Levi Wallace is one fans will want to follow. With everything he's faced and his passion for the game, Wallace is a player the fan base can get behind.
"His story is remarkable," said Bills head coach Sean McDermott. "He is really a guy that has earned everything he's gotten, I believe he was a walk-on the first two years at Alabama; that's not a place where you would associate walk-ons having a lot of success and he obviously did. To meet him and to read about his story … that's a great story to sink your teeth into."
Wallace grew up in a military family in Tucson, Az. His parents, Walter and Wendy, served in the Air Force. So, alongside his brother Lawrence, Levi Wallace came from a house with a certain amount of structure and discipline.
"He was a disciplinarian, their dad, and the most important thing that we saw in reference to raising our children, was trying to raise them in a very disciplined and godly manner," said Wendy Wallace. "We'd have a time when the boys would go, 'Oh my gosh, you're just being so hard Dad.' It was just a very disciplined home in reference to that, but it was just also filled with so much love – so much love. And I think that they still feel it to this day."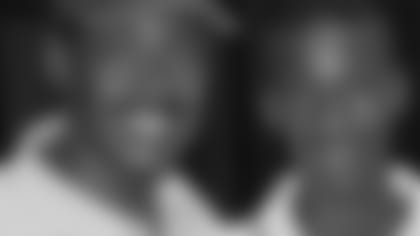 And the love did show. Wallace thought the world of his father, going as far as calling him Superman.
"Just like any young boy, he had a really close bond with his dad and his dad just thought that both of his boys were the joy of his life," said Wendy Wallace. "And so, he did everything with them growing up. I remember him telling me, he said thanks for having these boys for me because you had them but they belong to me. And literally that's how he felt. He literally would be at everything. Their doctor's appointments, school appointments, whatever, you know, he was always there for them. Just a very close, very close relationship."
With such a strong relationship, the entire Wallace family was heartbroken when Wallace's father fell ill. What they later found to be ALS began to take hold on the patriarch of the family. This made it difficult for Wallace to leave home and go away to college. But with both of his parents being veterans, Wallace received a full scholarship to the University of Alabama via the GI bill and his father was not going to let his illness get in the way of his son's future.
"Levi's dad made it very clear that this is what you're going to do and you stay focused and I'm going to be okay," said Wendy. "We knew that in his mind that he was very concerned about his dad, but at the same time it was our job to try to motivate him to say, 'You know what, this is where you belong, this is what you have to do. And so, come on, let's get it done.' And that's always been our mantra, you know, military family. I'm a veteran as well. And everything in our home is like, 'Come on, let's go, let's get it done.' And so, there wasn't a lot of room for debate."
So, Wallace enrolled at Alabama. After graduating from Tucson High School in Arizona, Wallace received zero scholarships for football, but his dad told him pursue his football career at Alabama. And so, Wallace became a walk-on for one of the best college football teams in the country.
But, why would someone with no scholarship offers go to a school like Alabama with the hopes of walking on?
"I mean if you want, I want to be the best, you might as well compete against the best, run with the best, and beat the best," said Wallace.
I feel like you go through things that either break you or make you, and I came out of it. I'm definitely a stronger person, stronger player and you know that I just learned it from my dad. Bills cornerback Levi Wallace
On April 18, the night before the Alabama spring game during Wallace's freshman year, his father passed away. Despite being devastated from the news, Wallace played in the game knowing his father would want him to play. Wallace wanted to continue to be the man his father raised him to be. That is what made Wallace adopt a fighter mentality.
"That's who I am now," said Wallace. "I feel like you go through things that either break you or make you, and I came out of it. I'm definitely a stronger person, stronger player and you know that I just learned it from my dad."
During his Alabama career, it was that fighter mentality that helped him gain his notoriety. Alabama head coach Nick Saban nicknamed Wallace the technician. Wallace developed into a starter and key member on Alabama's national championship defense in 2018.  Even on the Alabama practice field, Wallace tested his skills against the best – including Alabama alumnus and current Oakland Raiders wide receiver Amari Cooper.
"When I was at Alabama, he was a walk-on, on the scout team at first," said Cooper. "You could always tell how good he was. He's really long and stuff like that. He was always able to make it challenging for me to get open, and he gave me good looks. It's really hard to become a starter when you're a walk-on at Alabama because we have so many five-star recruits. I'd be lying if I said that I saw Wallace's success coming, but if any walk-on could have done it, it was going to be him."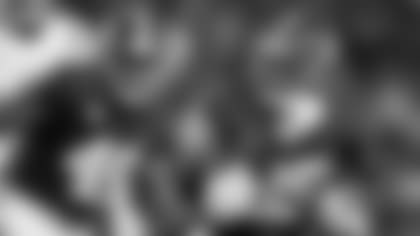 Cooper, who has produced 1,000-yard seasons in two of his first three NFL seasons, believes Wallace has the make-up and characteristics to have success at the NFL level. "He's really smart," said Cooper. "I think the biggest thing that gives him a chance to play in the NFL is his ball skills."
After not getting the phone call during the draft, the Bills called Wallace afterwards and agreed to a deal to bring him to One Bills Drive as an undrafted free agent. Now, Wallace is one of eight cornerbacks on the Bills roster battling for a spot on the 53-man roster. For him, he will always be fighting.
"I'm always trying to prove myself," said Wallace. "I mean even Alabama, even starting, you know, I was proving something – not to others, but to myself – that I'm supposed to be here, I deserve to be here. I definitely can make plays just like everyone else."
And even though she grew up a fan of the Pittsburgh Steelers, Wallace's mother is ready to travel from sunny Arizona to brace the cold winters in Western New York if it means she can watch her son play in a Bills uniform. Something that undoubtedly would make Wallace's father proud.