He was responsible for five of Buffalo's six touchdowns to post a season-high 42 points as the Bills blew out the Dolphins in their season finale. What was probably Josh Allen's best game of the season earned him AFC Offensive Player of the Week honors for Week 17.
"I think I've grown a tremendous amount. I've learned about kind of a different side of football, the preparation in which it takes," said Allen of his lessons learned as a rookie. "The game in the NFL is a lot different. It's extremely tough. No win is given, it's all earned. That's something that I can look back on and say that this is kind of how my rookie year went. It wasn't great, it wasn't terrible, but I did enjoy it and I love the game of football.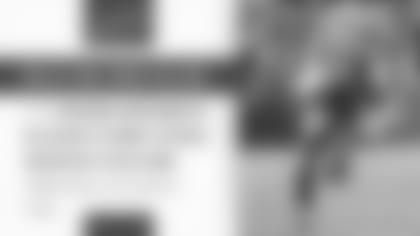 Allen completed more than 65 percent of his passes for 224 yards and three touchdowns. He also ran for 95 yards and two more scores, as the Bills broke a 14-14 tie in the third quarter and outscored Miami 28-3 in the second half.
For the Bills, Allen is the first quarterback to win the award in 16 years. The last Bills quarterback to take AFC Player of the Week honors was Drew Bledsoe in Week 2 of the 2002 season.
Allen led the Bills in both rushing and passing in 2018 and set a team record for rushing yards in a season by a quarterback with 631.