As Khalil Mack took the stage for his Combine press conference on Saturday, so did UB Football, with a voice it's never had before.
It's the voice of a projected top 10 Draft pick, and it's loud in its reach.
One of only two schools to give the prolific college linebacker an offer out of high school, it's safe to say Mack is returning UB's favor.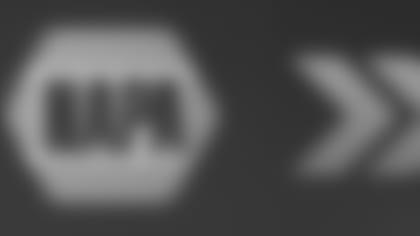 ](http://www.buffalobills.com/news/combine-2014.html)
"I feel like it was God's will that I ended up in Buffalo," he said at the podium. "Everybody's asking me, 'From Florida to Buffalo, why?' It was God's will. I feel like he placed me there, and that's why I'm in the position I'm in now."
Slated to be the highest NFL Draft selection the University at Buffalo has ever produced – by a longshot – Mack is turning up the volume of UB football in the national conversation. Bulls Head Coach Jeff Quinn knows the value of the stage Mack talked from Saturday and will continue to occupy as his NFL birth inches closer.
"It brings national exposure not only to our school but what we're doing in the football program," said Quinn. "If a kid's sitting in his living room and they see his name, they'll be thinking of UB as an option."
Assuredly Mack exceeded expectations with school and NCAA career records in tackles for a loss (75) and forced fumbles (16), but Quinn wasn't surprised the Florida-bred linebacker followed through on his potential.
"One of the things I saw early on was that he was a great leader, one of the hardest workers," said Quinn. "And that leadership was packaged with his skill level. If he just stuck to the plan and continued to demonstrate commitment every day we knew he could get to this point. He has that work ethic. When I saw the way he committed himself to his teammates and our program I could see he had a lot of upside. His commitment to excellence is why he's at where he's at right now."
Mack was not only loud in his natural publicity for UB football, but was personally confident and respectful in a way that left many listening impressed by his character. He credited much of his success to his Bulls coaches and teammates, from former Head Coach Turner Gill for recruiting him to Quinn to his Defensive Coordinator Lou Tepper.
"No doubt about it, it's great to be recognized as a record holder in NCAA history, but at the same time it took a lot of hard work and some good coaches teammates over the years to help me get to that point," he said.
The most notable NFL prospect to come out of UB but not the only one, he credited two of his early college inspirations with showing him the ropes as he's done for many more in the program.
"Seeing guys like James Starks and Naaman Roosevelt, they gave me confidence and they told me the first couple of days I got to Buffalo, 'You're good, you're good,' even though I was looking up to them thinking, 'Oh man you're telling me I'm good? You're good. You're great.' But at the same time it gave me that confidence, and I wanted to get better. I had the attitude that I wanted to get better. I didn't want to settle for that compliment. I wanted to rise above and prove them to be right, as well as myself."
"There were plenty of players before him that set the bar, but Khalil went beyond that," said Quinn. "His teammates benefitted greatly. We're going to see who's going to be that next Bull in to see who will take what they learned from Khalil and build on it."
Mack is the most special talent UB football has called its own and he knows he'll be leaving a void when he jumps to the NFL, but said the program is "already blossoming into something special."
Some think he'll end up just down the road. With rumblings that the Bills could be interested in strengthening their linebacker corps, a few mock drafts show Mack making the jump from the Bulls to the Bills.
"It would give us a chance to continue to watch him," said Quinn. "It would be great to have him here. Not only did he bring his name, the University at Buffalo's name and our program's name to the national level, but he'll be a tremendous asset to whoever picks him up. For us and for his family to hear UB and Khalil Mack and that it will be in that first round, no matter which team he goes to, that's amazing."
Summing up his and Coach Quinn's sentiments, Mack said simply, smiling, before stepping off the podium but staying on that national stage, "Hard work does pay off."
*Buffalobills.com **Combine coverage** is presented by NAPA Auto Parts.  Visit your local NAPA Auto Parts store for NAPA Know How and all your car care needs.