The Buffalo Bills in partnership with "NEXUS Niagara" will host a mobile NEXUS enrollment event at the Paul Maguire Club at Ralph Wilson Stadium in Orchard Park, NY.  Participation in the NEXUS program will allow Bills fans expedited border processing through dedicated lanes, making cross border travel to Bills games a quicker process.
At this year's Buffalo Bills mobile NEXUS enrollment, CBSA and CBP will conduct on-site enrollments for the NEXUS program at the Paul Maguire Club at Ralph Wilson Stadium on October 14, 2014 from 12 noon until 8:00 pm.  Interview appointments, exclusively for Bills fan participants, will also be available at the Fort Erie NEXUS Enrollment Center on October 14 and 16, 2014 from 8:00 am to 7:00 pm. Take advantage of the membership benefits of the Canada Border Services Agency (CBSA) and U.S. Customs and Border Protection (CBP) NEXUS Trusted Traveler program.
On-site enrollment will be offered exclusively to participants that have:
-Applied for NEXUS through the on-line application at https://goes-app.cbp.dhs.gov and paid the application fee; (children under 18 are free).
-Emailed their name, date of birth, and PASS ID# to nexusniagara@gmail.com by October 5, 2014 requesting participation in the mobile enrollment event.
-Received a conditional approval (Both CBP and CBSA) prior to the start of the event.
After receiving conditional approval, participants will be contacted by CBP to schedule an interview to be done at the Paul Maguire Club at Ralph Wilson Stadium or at the Fort Erie NEXUS Enrollment Center. A valid passport and second form of identification (i.e. driver's license or ID card) are required to be presented at the time of the interview.  If the participant is a lawful permanent resident, they must also present your permanent resident card.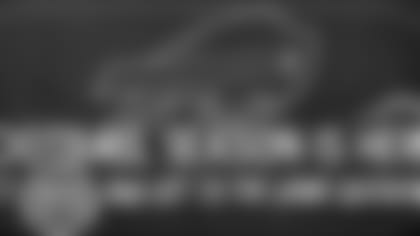 * *The NEXUS program allows pre-screened travelers expedited processing by United States and Canadian officials at dedicated processing lanes at designated northern border ports of entry, at NEXUS kiosks at Canadian Preclearance airports, and at marine reporting locations.  Approved applicants are issued a photo-identification, proximity Radio Frequency Identification (RFID) card.  Participants use the three modes of passage where they will either present their NEXUS card or have their iris scanned and make a declaration.
How Does the NEXUS Program Work?
At Buffalo land border crossings, program participants proceed to dedicated NEXUS only lanes and present their NEXUS photo-identification cards.  All occupants of the vehicle must be enrolled in NEXUS to utilize the dedicated lanes.  In addition to dedicated NEXUS lanes at the Lewiston and Peace Bridges; the Whirlpool Bridge in Niagara Falls is designated as a NEXUS only crossing available exclusively to approved program participants.
Additional Benefits of Global Entry included with NEXUS
Your time is valuable.  As a pre-screened NEXUS member, you have the added benefit of Global Entry benefits when you register your fingerprints in addition to your iris scan.  With NEXUS, you will receive expedited entrance into both Canada and the US. 
-Access to expedited entry benefits in other countries
-Available at major airports
-Reduced wait times
-Participation in the CATSA and TSA Pre-Check program