After a successful 10-year NFL career as a wide receiver, Rob Moore felt the pull of a coaching career in football. Finding regular work on a staff at the college or pro level however, was easier said than done. After a year of coaching in high school, Moore transitioned to a different kind of coaching role. One that is common this time of year.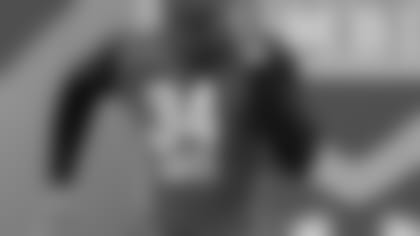 Moore was hired to work as a consultant for Protect Management and Athlete's Performance to train college prospects to prepare them for the pre-draft process and life in the NFL.
"It was primarily route running, film breakdowns in regards to how to study the tape, the things to look for when you're breaking down defensive backs and really my perspective of what the foreseeable problems could be as well as the challenges there could be when they go to the NFL and how to overcome those things," Moore said.
A mentor for the likes of Dwayne Bowe, Vernon Davis (pictured at bottom), Robert Meachem (top) and Golden Tate (right) among others, Moore's list of pupils represented some of the top talent in the last several draft classes. Standing 6-foot-3 himself, it was no surprise that most of the prospects assigned to him were tall as well.
Moore helped them with their technique when it came to dropping their weight and getting in and out of breaks.
"I think all the big guys we fight that battle early in our career of really trying and knowing and understanding the body position you can be in," said Moore. "In college you're just a better athlete than most of the guys you go up against, and you can just overwhelm them with that, but when you get to this level everyone is a great athlete, they study the tape and know what your strengths and weaknesses are so it's important that you always look the same when you come off the ball."
The overwhelming question Moore would get from the draft prospects he counseled and coached were just what life was like as a professional.
"The number one thing was just the fact that they don't know what they're getting themselves into, but after that it's just the sheer volume of knowledge that you have to have when you come to this level," said Moore. "There's a lot of information that you've got to know and you've got to process it so fast. Then it was the expectations. If you're a first round draft pick you know the expectations are going to be enormous and how do you manage that?"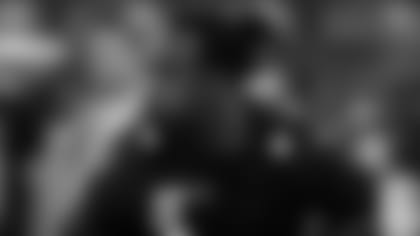 Moore provided answers. Having a less than conventional route to the NFL as a supplemental draft choice, the Syracuse standout had less of an offseason run-up to his pro career than most. So he had a lot to offer wide-eyed NFL rookies.
"What to expect at the NFL level, how to be prepared, how to watch film," he said. "All the things that you needed to know when you get to this level."
In teaching route concepts and techniques to prospects during his time as a draft consultant Moore was convinced that coaching was what he wanted to do in his post-playing career.
"I was fired up when I worked with some of the collegiate athletes getting them ready for the draft," he said. What was even more rewarding was the feedback he got from those prospects when their draft process came to a conclusion. Bowe, Davis and Meacham were all first-round draft choices with a host of others going in rounds two and three.
"I've talked to some of them and with most I was dead on with the stuff I tried to prepare them for not only on the field, but in the classroom and off the field," he said. "It showed me that I had the ability to effectively teach the game."